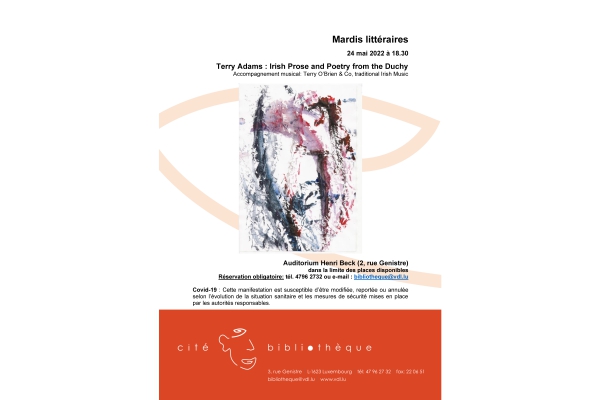 Local author and poet Terry Adams will be giving a poetry reading at the Auditorium Henri Beck at City Library (Cité Bibliothèque, 2, rue Genistre, L-1623, Luxembourg) on Tuesday 24 May 2022 from 18:30.
Mr Adams will read Irish prose and poetry from the Grand Duchy, as part of the city library's "Literary of Tuesdays".
He will be accompanied by Terry O'Brien & Co playing traditional Irish Music.
Entry is free.
Reservation is obligatory and can be done via tel.: 4796 2732 or e-mail: bibliotheque@vdl.lu.