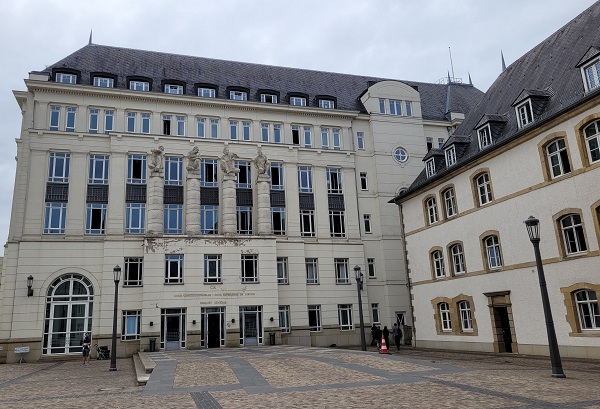 Credit: Jazmin Campbell/Chronicle.lu
On Thursday 29 June 2023, the Luxembourg District Court sentenced a former employee of the American Chamber of Commerce in Luxembourg (AMCHAM) to four years in prison in relation to fraud and theft, among other charges.
Malek, who worked at AMCHAM between 2013 and 2018 and whose current whereabouts remain unknown, had been accused of defrauding her former employer of nearly €100,000. A court hearing took place in her absence on 15 May 2023.
Thursday's verdict was not delivered in open court; rather, it was communicated in writing.
The defendant was convicted of robbery, domestic theft, breach of trust, fraud and computer fraud. She received a 48-month custodial sentence and a €2,500 fine (she must also pay the costs of the trial).
The District Court also ordered the seizure of a property in Steinsel to pay back €90,958.76 to AMCHAM.
In addition, the defendant was ordered to pay €10,000 in damages as well as procedural compensation of €2,500.
Speaking to Chronicle.lu after the verdict, AMCHAM Chairman and CEO Paul Schonenberg said: "My colleagues and I in AMCHAM are deeply appreciative that the Luxembourg legal system has today confirmed our criminal complaint against our former employee and sentenced her to a prison sentence of 48 months, with a fine and court costs. We are likewise very pleased we will receive compensation for the damage caused to us from the sale of real estate in which our former employee held an equity interest."
He continued: "Most importantly, we are very pleased that this lengthy and very thorough judicial procedure has confirmed our complete innocence of any wrongdoing and fully restored our reputation and honour. We look forward to having this difficult situation behind us and moving forward in service to our members and this country we love."