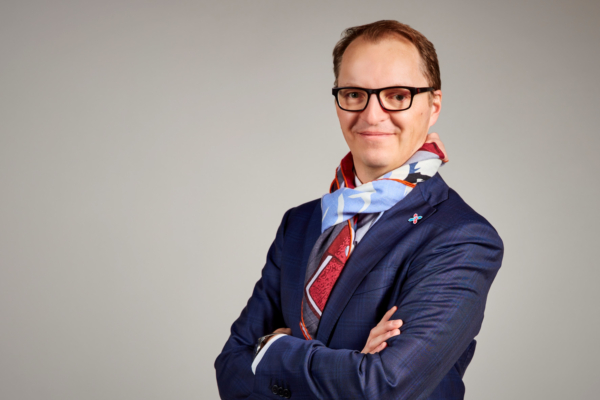 Pascal Steichen, CEO of SECURITYMADEIN.LU, Chairman of the ECCC Board; Credit: SECURITYMADEIN.LU
On Wednesday 16 February 2022, Pascal Steichen, CEO of SECURITYMADEIN.LU, was elected Chairman of the European Cybersecurity Competence Centre (ECCC), following a second Governing Board meeting, for an initial term of three years.
The Governing Board includes representatives from European Union (EU) Member States (27 members), the European Commission (two members) and the European Union Agency for Cybersecurity (ENISA, one permanent observer).
Created in 2021 in order to pool investments in cybersecurity research, technologies and industrial development, the Bucharest-based Centre brings together the main European stakeholders, namely companies, academic and research organisations, as well as other relevant civil society associations, in order to build a community of expertise in cybersecurity.
Aimed at strengthening and disseminating cybersecurity expertise throughout the EU, the ECCC will also manage funding dedicated to cybersecurity from the Digital Europe and Horizon Europe programmes as well as from the Member States.
Holder of two master's degrees at the Free University of Brussels in Belgium in astrophysics and applied computer science, Pascal Steichen joined the civil service in 2002 as an advisor and project manager in the field of network and information security for the Ministry of Economy. Aged 46, Pascal Steichen is CEO of SECURITYMADEIN.LU, the cybersecurity agency in Luxembourg serving the Luxembourg economy and municipalities.
Chaired by a representative of Luxembourg's Ministry of the Economy, the agency supports the development and security of companies of all sizes and municipalities using its in-depth expertise in cybersecurity. It is also in charge of the federation and promotion of the national cybersecurity ecosystem in Luxembourg. SECURITYMADEIN.LU has been appointed National Cybersecurity Coordination Centre (NCC), and represents Luxembourg within the European NCC network, as part of the establishment of the ECCC.
The ECCC, together with the NCCs, constitute the new European framework to support innovation and industrial policy in cybersecurity.
In the wake of his election, Pascal Steichen said: "I welcome this appointment with great enthusiasm and pride. A major task awaits us, to build and continually strengthen this European cyber community. Joining forces to strengthen research, innovation and the response to emerging threats is a key factor in increasing Europe's cybersecurity capabilities and competitiveness".