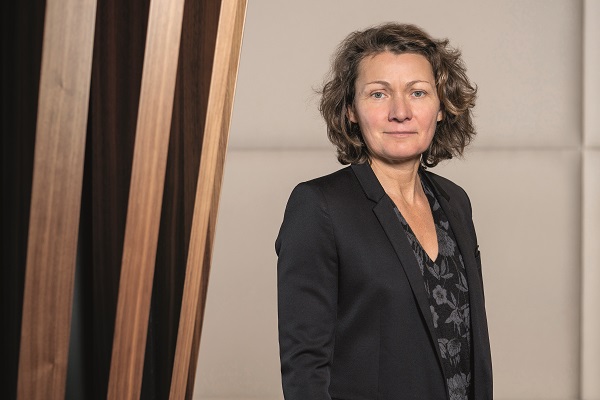 Stéphanie Lhomme; Credit: Arendt
Arendt Regulatory & Consulting SA has announced the addition of Stéphanie Lhomme, whose arrival completes the offer of Arendt's consulting branch by strengthening its "Investigations Forensic, Anti-bribery & Corruption, Corporate Intelligence" expertise.
Stéphanie Lhomme worked in some of the largest consulting firms in France, the United States and the United Kingdom before joining Arendt Regulatory & Consulting.
Within Arendt Regulatory & Consulting, Ms Lhomme brings her complementary expertise to the services already offered by Arendt. This expertise aims to offer clients an independent alternative to companies, financial institutions and law firms for their detailed forensic investigation and due diligence needs.
Jean-Marc Ueberecken, Managing Partner of Arendt & Medernach, explained: "A suspicion or allegation of fraud, corruption or money laundering requires a rapid reaction and an expert and confidential response. The authorities and regulators expect collaboration and the deployment of relevant and effective means of investigation in response to their requests. Transactions (acquisitions, investments, partnerships, etc.) must be informed by detailed due diligence which goes beyond the 'checking the box', and covers various aspects (fraud, corruption, ESG, AML). Finally, 'intelligence', i.e. seeking verified information, is a key success factor in litigation and asset searches. The market is more than ever in demand for experts in forensic investigations".
Previously, Stéphanie Lhomme managed the "Intelligence, Investigations and Compliance" team for France and French-speaking countries in an international consulting firm. She was in charge of the "Compliance, Forensic Investigations, Intelligence & Computer Forensics" department for Europe and Africa in two other English-speaking firms, in London and Paris. She has more than 25 years of international experience in providing pragmatic assistance to clients, having spent a first part of her career from 1996 to 2011 in "Transaction Services and Restructuring" in the United States and in Europe with the Big Four.
Ms Lhomme manages complex assignments both for the private sector and for certain public institutions. She has supported several clients in fraud and corruption investigations (including dealing with US, British or European authorities), the implementation of compliance programmes, risk mapping, asset research and strategic intelligence.
"I am very excited to join Arendt. Its positioning is now unique in Europe. The complexity of the topics related to financial crime and their consequences require a panel of independent experts able to join forces to meet the needs of clients and provide them with the best legal advice", commented Stéphanie Lhomme.