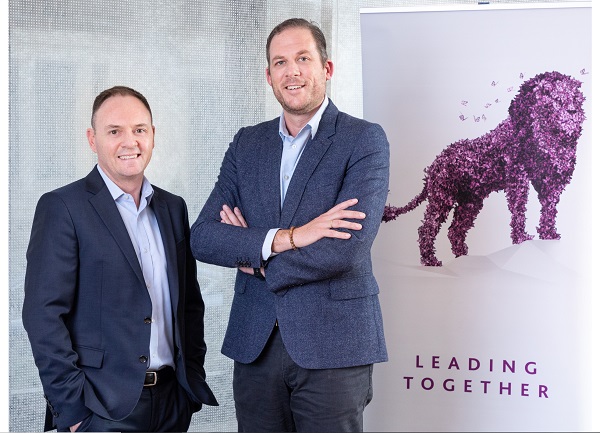 Joost Mees, Managing Director of JTC Luxembourg, and Greg Kok, Head of Group JTC Management Company (ManCo) Services; Credit: JTC
Fund and service provider JTC has announced the appointment of Greg Kok, who is based in Luxembourg, as Head of Group JTC Management Company (ManCo) Services, as the firm looks to continue to grow and develop its global ManCo and alternative investment fund management (AIFM) proposition.
In his new role, Greg Kok will oversee the effective delivery, growth and evolution of JTC's global ManCo platform and add to the technical resources for real estate, private equity and UCITS fund manager clients.
JTC has had a ManCo platform in Luxembourg, one of the first Luxembourg-based independent management companies to comply with the Alternative Investment Fund Managers Directive, since 2016 and in Guernsey since 2017, providing fund managers with a broad range of services, including portfolio management, risk management, compliance and regulatory reporting.
Greg Kok has extensive experience of running AIFM businesses, most recently in his role as Global Head of AIFM for the Maitland Group and previously as Executive Head of Alternatives for FundRock Management Company. He also has first-hand experience in managing private equity and real estate transactions and considerable cross-border expertise having worked across multiple markets in Asia, UK, Europe and Africa with additional exposure to the US and offshore jurisdictions.
A Chartered Accountant, Greg Kok is the Treasurer and a Board Member of the International School of Luxembourg (ISL) and also serves on a number of Luxembourg fund Boards. He is active within a number of financial industry bodies such as ALFI, ILA and INREV.
Joost Mees, Managing Director of JTC Luxembourg, commented: "The fund management landscape in Europe has altered significantly in recent years, with managers needing real optionality in terms of their operating models and structures to meet investor demands. With that in mind, we have seen considerable and mounting interest in our ManCo platforms in Luxembourg and Guernsey as managers have sought cost-effective, flexible and AIFMD-compliant outsourced solutions for both EU and non-EU funds". He added: "In a post-Brexit environment, we see real scope for our ManCo platform to grow and evolve even further, and Greg, with his unparalleled experience of working with cross-border AIFM and ManCo solutions, will be pivotal in driving that forward".