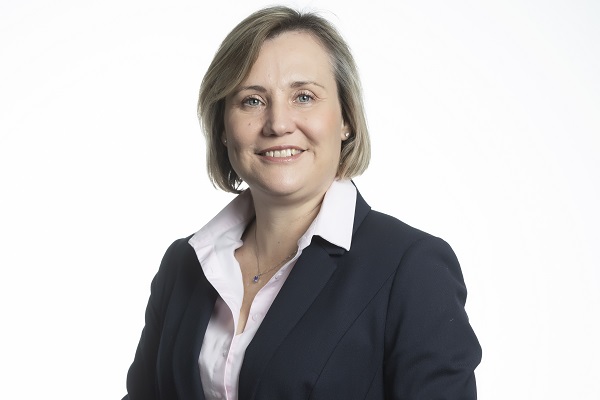 San-Marie Greeff, Head for Sanne Group (Luxembourg) S.A.; Credit: SANNE
SANNE, a leading global provider of alternative asset, corporate and private client administration services, has announced two senior appointments at its Luxembourg office.
San-Marie Greeff has been appointed as Head for Sanne Group (Luxembourg) S.A. whilst Christian Hertz has been appointed as Head of LIS – a SANNE company, with effect from 1 January 2020.
In their new roles, San-Marie Greeff and Christian Hertz will be responsible for the strategic direction, management and delivery of the SANNE and LIS-AIFM Luxembourg business with specific focus on the on-going development of SANNE's offering to ensure that clients receive superior service excellence and technical expertise. They will lead the operations in the Luxembourg business which service more than 70 clients and manage more than 200 fund structures. They will remain focused on delivering strong growth through organic initiatives while continuing to drive best practice throughout day-to-day activities.
Commenting on these appointments, Sean Murray, Managing Director ― EMEA at SANNE, said: "We pride ourselves on delivering innovative solutions that meet the challenges of the Alternative Asset industry. I am delighted to have San-Marie and Christian lead these important businesses at SANNE. They have been key members of the Luxembourg management team for some time and have made significant contribution to the steady growth of the business. They are both well known in the industry and this will play an important role in procuring our market leading proposition".
SANNE's Luxembourg business provides fund and corporate administration services to global private equity, debt and real estate investment managers and institutional clients. The business comprises more than 100 qualified and experienced professionals based in Luxembourg.