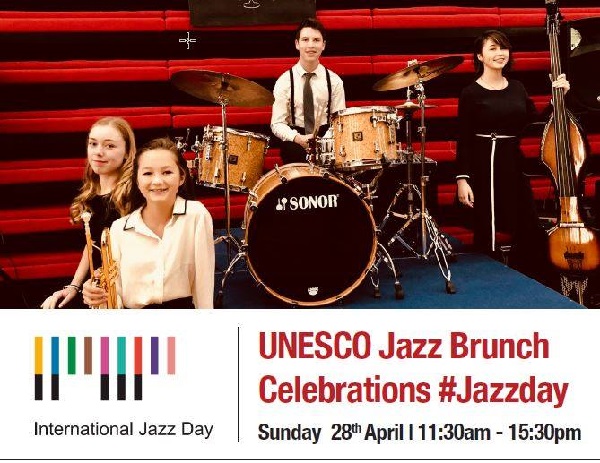 St George's International School in Luxembourg-Hamm is hosting a Jazz brunch on Sunday 28 April 2019 from 11:30 - 15:30 in honour of the UNESCO Jazz Day celebrations with the student jazz combo, at the Conter Stuff (Place de la Mairie, L-5310 Contern).
This event will benefit St George's Arts Scholarship which gives talented students financial aid to participate in workshops and summer courses to which they may not otherwise have access.
Attendees will enjoy a traditional British and Luxembourgish buffet brunch with all things jazz. The garden and playground will be open for all the family to enjoy.
This event is open to the public and is family friendly.
Tickets cost €40 (adults), €20 (6-12 years) and is free for children aged up to 5 (includes brunch + donation to the Arts Scholarship). For reservations, see https://www.st-georges.lu/page.cfm?p=2210&fbclid=IwAR0j1u6SMWqbNR_NtGzbVIGWEZGvETnAPJJzn4TXa2UDZhp3qm_d240WwIY. For more information, contact the school via email: events@st-georges.lu.