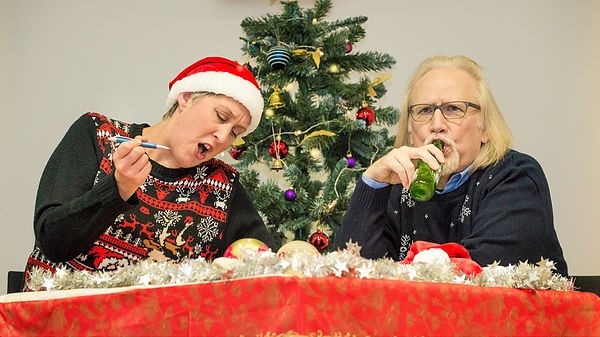 The Ireland Luxembourg Chamber of Commerce (ILCC) has announced that it is holding its annual members-only Christmas Entertainment and Networking Event on Friday 7 December 2018 at 19:00 at Brasserie Bosso (7 Bisserweg, Luxembourg-Grund).
The evening's entertainment will be provided by Actors Repertory Theatre Luxembourg (Actors Rep) who will be performing their original production "Dear Santa" featuring Christine Probst and Erik Abbott.
Do you need help with the Christmas Present and Christmas Card list? Can't decide who to invite for Christmas Dinner? Let the Ireland Luxembourg Chamber of Commerce help you in your festive deliberations at its annual Christmas event where members will be entertained by the comedy production "Dear Santa". Drinks and canapes will be aplenty to help boost your festive spirit.
This sweet and funny short play (approximately 45 minutes) reveals a couple, still very much in love, making plans for the holiday season. They explore a latent childlike sense of wonder by writing letters to Santa—one more willingly than the other — and review their gift list, chuckling (and fretting) about their extended families, celebrating their connections, and touchingly and humorously assessing their own relationship.
Written by Actors Rep Artistic Director Erik Abbott and developed by the company, "Dear Santa..." features Abbott and Christine Probst reprising their roles from the 2017 world premiere. Matilda Hansson directs.
This entertaining evening is restricted to ILCC members only.
The ILCC's AGM will precede the performance.
The event is free-of-charge, prior registration at email: info@ilcc.lu.