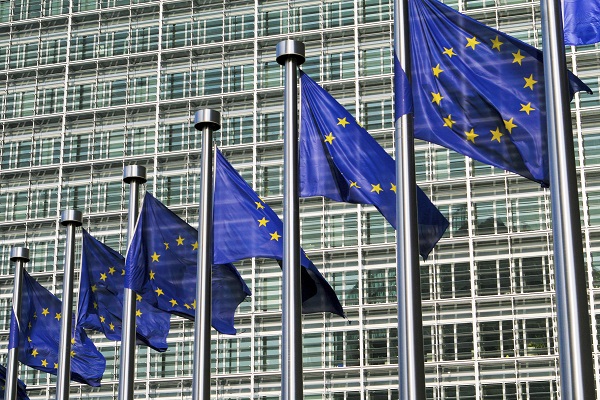 On Wednesday 15 September 2021, European Commission President Ursula von der Leyen delivered her second State of the Union address in the European Parliament in Strasbourg, France.
The focus of this speech was Europe's recovery from the COVID-19 crisis and what the European Union (EU) needs to do for a lasting recovery delivering benefits to all, from health preparedness, to the social dimension, to technological leadership and a European Defence Union. The EU will base its future actions on shared values, unity and a strong political will. Special focus was also put on Europe's young people and the need to offer them a vision they can connect to.
President Ursula von der Leyen described how Europe can secure a lasting recovery by preparing itself to deal with future health crises, thanks to the European Health Emergency Preparedness and Responde Authority (HERA), by helping the world get vaccinated and by making sure that the economic recovery is sustained and benefits everyone.
The Commission President also underlined the importance of staying true to European values and made a point of Europe's duty to care for the most vulnerable, standing up for media freedom, fighting violence against women and reinforcing the Rule of Law in the EU. Equally important is the empowerment of Europe's youth and the investment in an educated, talented and motivated generation. As such, President von der Leyen proposed making 2022 the Year of European Youth. A new programme, called ALMA, is proposed to support young people at risk of falling through the gaps, by offering them work experience in another EU Member State, backed by training at home. The European Commission will also put forward a proposal to improve the provision of digital skills.
With regards to digitalisation, the president announced a European Cyber Resilience Act as well as a Global Gateway Initiative on connectivity. To reinforce strategic autonomy and technological sovereignty, the Commission will put forward a European Chips act. NextGenerationEU will help the EU to invest in both short-term recovery and long-term prosperity.
In her address, President von der Leyen added that Europe will continue acting as a global leader in the world with the common good in mind. In this context, the president committed to continue encouraging global partners to act on climate change, making sure that higher climate ambition comes with more social ambition. The president also announced an additional €4 billion for climate finance until 2027. Furthermore, in the face of the recent developments in Afghanistan, she announced increased humanitarian aid to Afghans and laid out the importance for Europe to build its own defence capabilities.
President von der Leyen made it clear that protecting the rule of law is not just a noble goal and that from 2022, the Rule of Law report will come with specific recommendations to Member States, thus ensuring that the EU's stance is based on a dual approach of dialogue and decisive action.
The president outlined the flagship initiatives which the Commission plans to undertake in the coming year. These include:
continuing the vaccination efforts in Europe and speeding up vaccination globally, as well as strengthening the pandemic preparedness;
working on closing the climate finance gap, together with our global partners;
leading the digital transformation that will create jobs and drive competitiveness, while ensuring technical excellence and security of supply;
ensuring fairer working conditions and better healthcare and creating more opportunities for Europe's youth to benefit from the European social market economy;
stepping up European cooperation on security and defence, and deepening EU's partnership with its closest allies;
defending European values and freedoms, and protecting the rule of law.