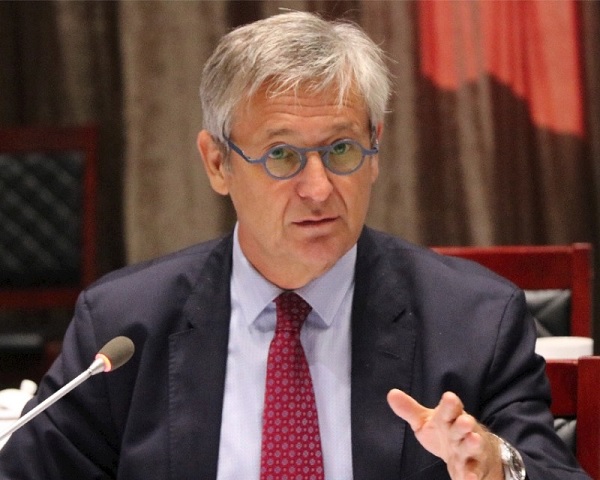 Leon Faber, new Deputy Executive Director of Asia-Europe Foundation (ASEF);
On Thursday 11 June 2020, the Board of Governors of the Asia-Europe Foundation (ASEF) met to appoint a new Executive Director as well as a new Deputy Executive Director of the Foundation.
As part of this renewal of the leadership of ASEF, the Luxembourger Leon Faber, currently Head of the Delegation of the European Union to Laos, has been appointed to the post of Deputy Executive Director.
Toru MORIKAWA (Japan) was elected the new Executive Director, taking over from SUN Xiangyang (China) who had held the post of Acting Executive Director in December 2019 - he had been the Deputy Executive Director since January 2017.
The Asia-Europe Foundation, created in 1997 by ASEM member states and based in Singapore, aims to promote better mutual understanding and cooperation between the populations of Asia and Europe. ASEF's leadership alternates between Asia and Europe every four years.