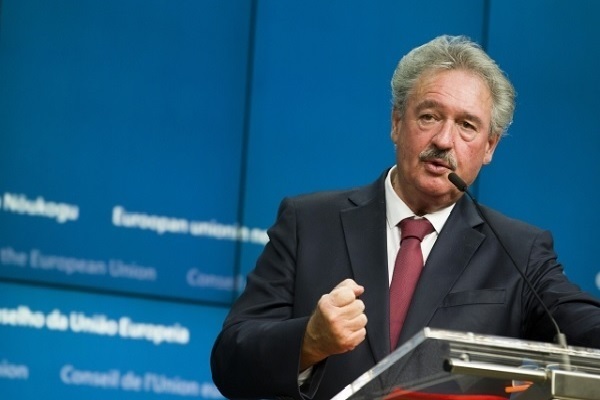 Luxembourg's Minister for Foreign and European Affairs, Jean Asselborn;
Luxembourg's Minister of Foreign and European Affairs, Jean Asselborn, today released a statement expressing his support for the declaration by High Representative Josep Borrell made on behalf of the European Union on the Middle East Peace Process.
Josep Borrell, High Representative of the Union for Foreign Affairs and Security Policy, yesterday declared that the EU would "study and assess" proposals put forward by the United States regarding solutions to the Israeli-Palestinian conflict. He reiterated the EU's continued "firm and united commitment to a negotiated and viable two-state solution" in order to "achieve a just and lasting peace".
Luxembourg's Minister of Foreign and European Affairs has since confirmed his full endorsement of this declaration. In his statement, Jean Asselborn recalled that "Luxembourg continues to support the settlement of the Israeli-Palestinian conflict through the two-State solution". He added: "In order to be viable, that solution must be negotiated between the parties and meet the legitimate aspirations of both Israelis and Palestinians. It must be based on respect for international law and relevant United Nations General Assembly and Security Council resolutions and on internationally agreed parameters".
Minister Asselborn continued: "No initiative should be used as a pretext to commit further violations of international law in the occupied Palestinian territory or to justify the establishment of settlements in the same territory". He highlighted the unlawful nature of "the establishment by Isreal of settlements in the Palestinian territory", as reiterated by the UN, and referred to the ongoing situation as "a flagrant violation under international law and a major obstacle to the achievement of the two-State solution and a just, lasting and comprehensive peace".