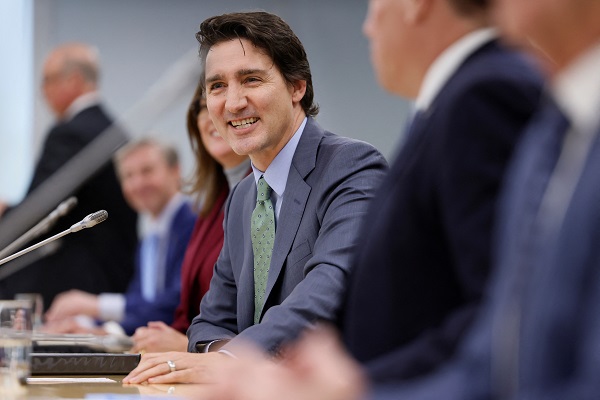 Canada's Prime Minister Justin Trudeau, at a meeting with Provincial and Territorial premiers to discuss healthcare, in Ottawa, Canada, on 7 February 2023; Credit: REUTERS/Blair Gable
OTTAWA (Reuters) - On Tuesday 7 February 2023, Canada's federal government said it will provide an additional C$46.2 billion ($34.4 billion) in new funding for healthcare over 10 years, part of the latest healthcare deal as federal ministers meet with their provincial counterparts to hammer out a deal on healthcare funding.
The investment would be part of an overall C$196.1 billion increase in funding over 10 years, according to a statement from Prime Minister Justin Trudeau's office.
Some of the new funds promised Tuesday are unconditional; others are earmarked for certain priority areas. The federal government is asking the provinces to commit to better data gathering and sharing in order to access the increased funds.