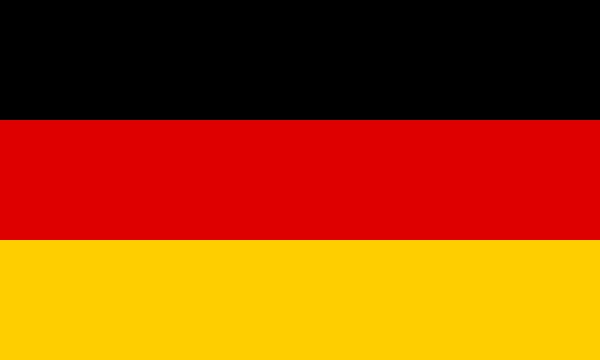 Today, Monday 3 October 2022, marks Germany's National Day, also known as German Unity Day, a holiday commemorating the reunification of the Federal Republic of Germany (West Germany) and the German Democratic Republic (East Germany).
Since 1990, each year the celebrations are hosted by a major city, usually the state capital. This year, the National Day celebrations are taking place in the state capital of Thuringia, Erfurt. In addition, various events will take place in Berlin, Germany's capital.
An alternative date for German Unity Day could have been 9 November, as on 9 November 1989, the Berlin Wall came down, a wall symbolic to the then separated East and West Germany. Incidentally, 9 November is also the anniversary of the proclamation of the German Republic in 1918 but also coincides with the anniversary of the Night of Broken Glass (Kristallnacht), a large-scale violent riot against Jews in 1938 carried out by Nazi-led forces and sympathisers and hence the date was considered inappropriate for celebrations.
In Luxembourg, according to the National Registry of Natural Persons, there were 17,228 German nationals (including multiple nationality holders) residing as of 30 June 2022, representing the fifth largest foreign community after Portuguese, French, Italian and Belgian nationals. In addition, some 50,500 people commute to the Grand Duchy from Germany every day, according to the Federal Foreign Office.
Of the 17,228 German nationals in Luxembourg, 4,835 (28%) were living in Luxembourg City, followed by Hesperange (503), Mertert (440), Niederanven (418) and Esch-sur-Alzette (405). German nationals are resident in all the 102 municipalities of Luxembourg.
Luxembourg and Germany also share strong trade ties and the latter is the the Grand Duchy's largest foreign trade partner, accounting for approximately 27% of its total foreign trade.