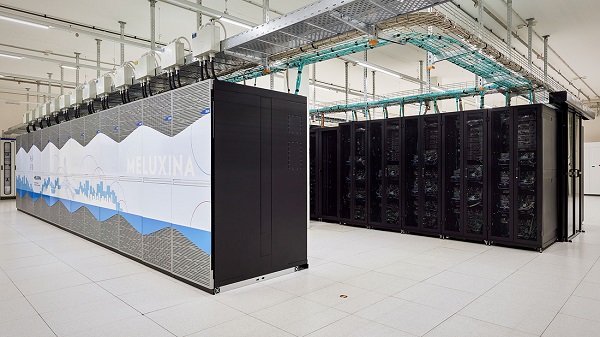 MeluXina supercomputer; Credit: LuxProvide
The University of Luxembourg Competence Centre (ULCC) has announced that it is teaming up with LuxProvide to offer training courses related to High Performance Computing (HPC) and MeluXina, Luxembourg's new supercomputer.
Luxembourg recently acquired a supercomputer: MeluXina is one of the most powerful machines in Europe. LuxProvide's mission is to facilitate access to the use of the computational abilities of this supercomputer. To do so, the national supercomputer HPC organisation has established a collaboration with the ULCC with the aim of launching a training catalogue that will help to demystify HPC.
Actively participating in Luxembourg's data-driven innovation strategy, LuxProvide and ULCC will launch a series of training courses aimed at anyone interested in including HPC and high performance data analytics (HPDA) in their business processes.
The first of these training courses are now available on the ULCC website:
competence.lu
. These courses will allow participants to:
take a first look at Luxembourg's supercomputer:
get up and running on the MeluXina supercomputer on 18 and 19 October 2021;
gain hands-on knowledge on how to use MeluXina computational potential;
get started with HPDA on 25 and 26 October 2021.
All training courses are organised by the ULCC and held by expert trainers from LuxProvide. More courses will follow, designed to help companies and their leaders develop HPC projects, ultimately leading to a more dynamic, sustainable and reliable digital economy in Luxembourg.