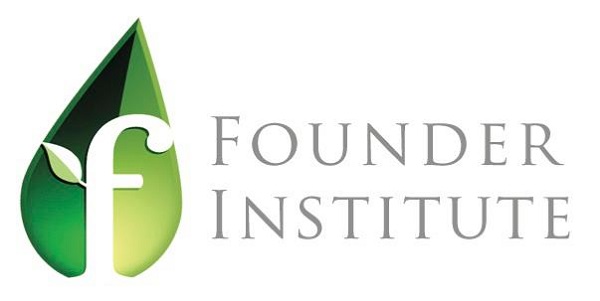 The Founder Institute, a Silicon Valley-based pre-seed startup accelerator with a local chapter in Luxembourg City, announced today that it graduated sixteen founders and startup companies in Amsterdam, Luxembourg and other parts of Europe.
The companies graduating from the Founder Institute cohort span across multiple industries such as Eco E-Commerce, FashionTech, FinTech, HealthTech, various sustainability solutions and more.
Many of the world's fastest-growing startups have used the Founder Institute to transition from employee to entrepreneur, test their startup ideas, build a team, get their first customers and raise funding.
Just a few months ago, Founder Institute Directors announced the virtual semester in the expanded region of this challenging startup accelerator programme, where graduating is a significant achievement. In fact, there were over 1,300 applications and only 62 Founders were accepted and started the semester, only sixteen of whom made it through the challenging weeks.
The latest graduate companies from the Amsterdam and Luxembourg programme include:
- Aforemind (Singapore), which makes mental health services accessible from an early age, from schools, institutions, corporations and communities;
- Ahuras (Netherlands), a mobile interface to access welfare benefits and financial aids in a simple and effective way;
- Equalicert (United States), which helps companies assess, transform and certify workplace diversity and inclusion;
- GreenAnt (Italy), which helps rainforest farmers in producing weaver ants to obtain a sustainable protein source and a natural biocontrol agent;
- Innate Mood (United Kingdom), a neuroscience-based video journaling app, providing a framework for users to interact with their future self to help them understand themselves and master their emotions;
- iYonga (South Africa), which is developing a behavioural savings app to help middle-income Africans improve their savings behaviour through personalised interventions such as reminders and incentives;
- MyShupper (Netherlands), an app that improves the experience of shopping for fashion items online by offering simple, fast and accurate personalised fashion recommendations;
- Phioneers (United Kingdom), which is developing low-cost eco-friendly houses to help sub-Saharan African adults earning under $5 a day to afford homes;
- Pilay (Turkey), a meal concierge service that offers individualised menus and organised delivery of all necessary ingredients;
- Recube (Luxembourg), a cloud-based platform for small and medium fashion brands to digitalise their product development process, reduce waste, time and costs by leveraging 3D technology;
- Rolela (Luxembourg), a virtual marketplace for expiring food items that connects vendors with other vendors, end-users and charity organisations;
- SaltyLama (Luxembourg), a trusted curated online marketplace for sustainable and sustainably made products featuring a local proximity tool making sustainable shopping easy for everyone;
- The WASTED (Netherlands), an app that empowers users to remove plastic from their daily routine rewarding them with discounts on sustainable brands;
- We save food (Russia), an app with a mission to decrease food waste.
The graduation event will take place on 27 May 2021; industry leaders, entrepreneurs, the media and investors are invited to attend to learn about some of the pre-seed companies that will go onto seed-accelerators, raise funding and build the next generation of successful startups. Further information is available at fi.co/event/founder-institute-amsterdam-graduation-online-event-amsterdam-silicon-valley-virtual-fall-2021.