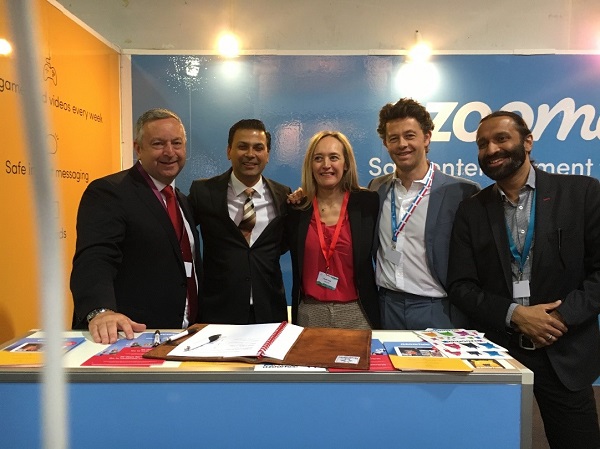 Tomorrow Street partners with Azoomee;
Today, on the first day of Arch Summit, Tomorrow Street announced its newly-formed partnership with Azoomee.
This is the fourth company to join the Kirchberg-based innovation centre since its launch in September. Based in UK, Azoomee provides an online platform that combines entertainment, education and communication for children aged between 3 and 11. The service gives children access to games, videos and activities, all in one place on any mobile device.
Warrick Cramer, Tomorrow Street's CEO, said "The future lies in the hands of children of today. It is important for us to help them learn, develop and interact in a safe environment. Azoomee not only educates children in a fun way but allows them to share their creations with pre-approved family and friends through a secure messaging feature. We look forward to working together with the team to help them expand their exceptional platform further."
"We are delighted to join the Tomorrow Street (and Vodafone) family," commented Estelle Lloyd, co-founder of Azoomee. "By partnering with major brands like Amazon and Netgem, Azoomee has grown to become the market leader in the UK and is available in more than 40 international markets. Working with Tomorrow Street will help accelerate our global growth and give children everywhere the safe online experience they deserve."
Along with the official signing with Tomorrow Street, Azoomee provided a live demo at Arch Summit 2018 giving potential partners a chance to experience the service.​