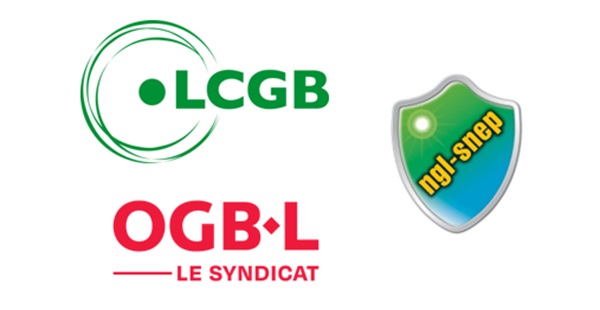 The LCGB, OGBL and NGL-SNEP trade unions have called for urgent action to be taken regarding the granting of licences linked to the CargoCenter.
The unions noted that a call for tenders launched at the end of March 2023 aimed at awarding two licences for the provision of "ground handling passenger" services, as well as for two licences for "ground handling cargo" services to Luxembourg Airport. On 31 October 2023, the deadline provided for in the procedure for selecting companies as part of this tender expired. However, according to the unions, the competent government minister had still not taken a decision, leaving employees in a state of uncertainty.
At the end of May 2023, Luxair decided to opt out of the submission for licences related to "ground handling cargo", noted the unions. Simultaneously, Cargolux decided to participate in the bidding process through a new subsidiary. This shift has reportedly triggered an "untenable" situation for Luxair staff at the CargoCenter, who had to face questions about their future after 27 years of service to LuxairCargo.
In response, the trade unions have called for negotiations to address five main points affecting the employees:
a job guarantee for all affected employees, ensuring no layoffs following the transfer of activity at LuxairCargo and negotiating a job retention plan with the unions in case of overstaffing;
the establishment of an individual collective agreement for the new company based on Luxair's collective agreement to protect the rights and achievements of employees;
adequate staff representation to support the transfer of employees during the transition;
the guarantee of existing agreements and protection of extra-legal benefits specific to Luxair personnel;
fair and equitable recognition for the commitment of all employees involved in recent years at CargoCenter.
Despite months of discussions and meetings with various stakeholders, including Luxembourg's Ministry of Mobility and Public Works, as well as Luxair and Cargolux, negotiations for a global agreement remain deadlocked, said the unions. In light of the unresolved concerns, a protest took place at the end of September 2023
The unions lamented that two weeks after the deadline, the licences have still not been awarded, leaving over 1,200 CargoCenter employees uncertain about their future. The planned transfer of activity on 1 January 2024 adds to the urgency of the situation, the unions said. They called upon Luxembourg's Minister of Mobility and Public Works to expedite the granting of licences.