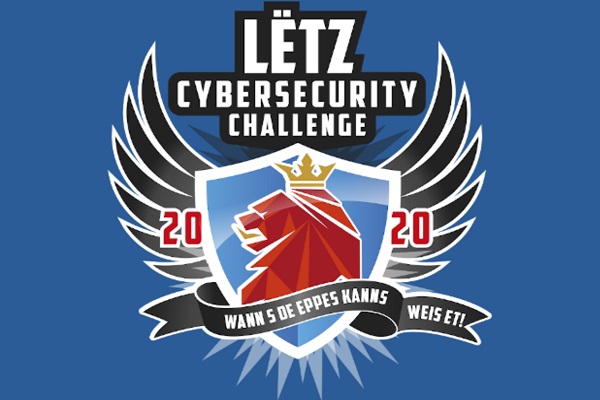 Mike Lorang has been named the overall winner of the Lëtz Cybersecurity Challenge 2020, organised by the C3 Cybersecurity Competence Center Luxembourg and partners.
The second edition of the Lëtz Cybersecurity Challenge, initially scheduled to take place during the Game of Code hackathon at Forum Geesseknäppchen in Luxembourg-Merl, took place remotely on 3 and 4 April 2020.
The organisers today announced the winners of the Lëtz Cybersecurity Challenge 2020: Mike Lorang was named overall winner. He also achieved the best score for the 21-25 age group. In the over 25 age group, Alain Krier achieved the best score, while Pol Thill got the best score in the under 21 age group. The winners are all Luxembourgers.
The winners' prize is a ticket for the hack.lu conference being held in October this year.
The competition took the form of a Jeopardy CTF (Capture the Flag) with 24 challenges in different categories including binary exploitation, web, cryptography, forensics, miscellaneous, scripting and steganography.
43 participants of different nationalities and ages and from various countries registered for this edition.