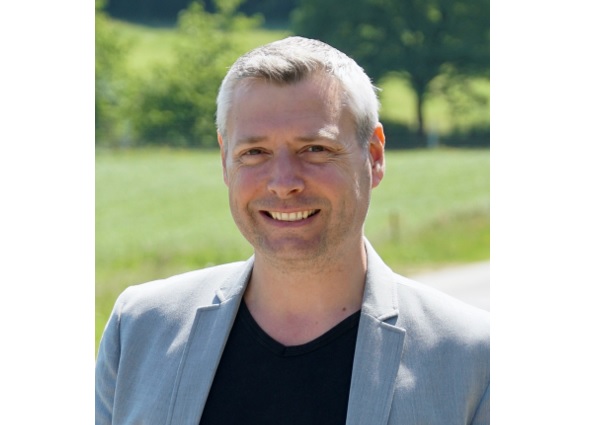 Peter Poehle, CEO of Boothted;
Luxembourg-based Media65 has launched an innovative online conferencing platform, Boothted, to meet the needs of businesses and organisations adapting to the "new normal" following the disruptions caused by the COVID-19 pandemic.
Boothed is a new online/hybrid event management platform that has been used in the UE and the US in 2020, with European Institutions among the first to use it for online events.
Peter Poehle and Gilles Poulles, the founders of Boothted.com are not new to the event business: they launched SponsorMyEvent, the leading marketplace for event sponsorship which provided them with a deep knowledge of the event scene. They have also been busy providing corporate video services to businesses and organisations in Luxembourg and further afield. The pandemic became a trigger to materialise their vision of a disruptive virtual solution for virtual and hybrid events.
"Having worked with thousands of brands and event organisers over the last years helped us enormously to assess the market needs", explained Peter Poehle, CEO of Boothted. "Brands often host various types of events within their organisation. Today a small webinar, tomorrow a product-presentation, after tomorrow a small- to mid-sized virtual conference and maybe the next week a hybrid press-conferences. Not even to mention that they as well sponsor various events that cannot provide virtual sponsorship booths. Having to deal with several software solutions is not less than a struggle", detailed Peter Poehle who added "You won't need more than 5 minutes to setup a virtual booth that can host your webinar, or your press-conference".
Boothted is a browser-based modular system and offers various features and functionality, and also supports both livestreaming (e.g. from a hybrid conference, or pre-recorded videos such as from YouTube) and online conferencing applications such as WebEx, or video broadcasting, which can be embedded. Boothted recently supported 30 booths for a US-based event. Other tools such as StreamYard and Clevercast can also be embedded, as can Slido for polls or Interprefy to accommodate an interpretation widget.
It also offers FAQs, chat features, team windows and an agenda / schedule section, as well as connected booths and slide-sharing, and also a resources booth where downloadable content can be managed, e.g. via a video-playlist. It has a separate administrative dashboard.
It does not handle event registration; however, each event does have a single URL which can be shared with participants, or individual access codes can be generated to ensure that only those invited gain access.
Boothted can be used for a wide range of events, from online conferences with hundreds of participants to smaller webinars, separating presenters from participants and supporting exhibitors / sponsors who have their own booths: these can also be used for break-out / parallel sessions, separate from plenary sessions. It can supports multiple presenters and can also enable input from other participants via chat/text, video and audio.
Pricing: prices start at €99/month for the pro-package with one host, one booth and 5 breakout rooms. Additional features can be easily added at any moment.
Further information: https://www.boothted.com