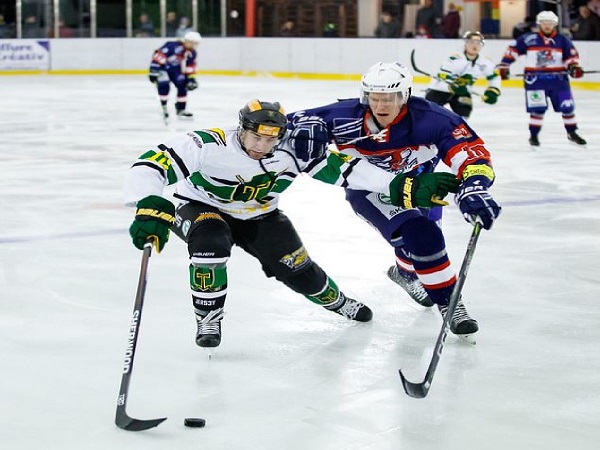 Credit: Tornado Luxembourg
Tornado Luxembourg will host the Beaufort Knights at Kockelscheuer Ice Rink on Saturday 11 December 2021 at 19:00 for the third day of the Division I Luxembourg Hockey League (LHL).
In the newly founded LHL, a relatively important derby is coming up. Luxembourg's two biggest (out of eight) teams (and rivals), Tornado Luxembourg and the Beaufort Knights, will face off this Saturday evening at the ice rink in Kockelscheuer. Around 500 to 1,000 spectators are expected at this event.
By winning the first and second leg of Division I against the Tornados, the Puckers turned the tables. The Tornados then fell off their pedestal in a period that was already complicated for them in French D3. The cards were reshuffled. As the Beaufort Knights are showing good form in the Belgium National League (2nd after six games), the future could get even darker for the Tornados in this LHL if they do not win in their double opposition against Beaufort, the first episode of which takes place this Saturday.
However, Tornado Luxembourg are getting hopeful again with a good result last Saturday against Dijon (6-5 overtime win). According to the team, this victory is the result of a linear progression observed during previous games.
The leaders in the league remain the Puckers while waiting to meet Beaufort in 2022 but confirming in parallel their ambitions in the Trophée Loisir with a victory last Sunday against neighbouring Amnéville (7-3).
Tickets for the upcoming match between Tornado Luxembourg and the Beaufort Knights cost €8 and are available at: https://my.weezevent.com/tornado-luxembourg-vs-beaufort-knights. Entry is subject to the CovidCheck rules in place.