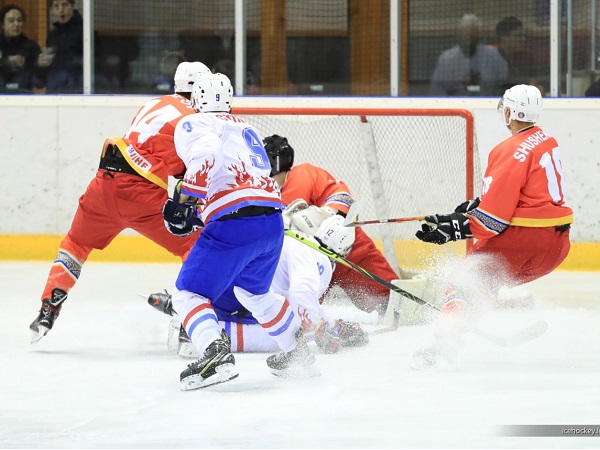 Luxembourg vs Kyrgyzstan; Credit: icehockey.lu
On Saturday evening, Luxembourg played against Kyrgyzstan on the second day of the Preliminary Round 1 Group N of the 2022 Men's Olympic Ice Hockey Qualification, held for the first time in the Grand Duchy.
Over 700 fans gathered in Luxembourg's Kockelscheuer ice rink for a game that could decide if the Luxembourg team would advance to round 2 of the qualifiers, taking place in Spain in December.
The Red Lions got off to a good start with Marcus Eriksson scoring a goal during the first half, putting Luxembourg in the lead 1-0. However, opponents Kyrgyzstan went on to score three goals in eight minutes in the second half, bringing the score to a 4-1 lead for Kyrgyzstan. With four minutes remaining, Colm Cannon scored a second goal for Luxembourg.
Luxembourg went on to score a third goal but their opponents also scored another goal in a face-off in the offensive zone. The match ended 5-3 to Kyrgyzstan.
On Sunday evening, Luxembourg went head to head with the United Arab Emirates (UAE). The Red Lions again lost their match, this time 4-5.
These results have resulted in Kyrgyzstan topping the group with nine points, followed by the UAE team in second position (six points) and Luxembourg in third place of the rankings (three points).