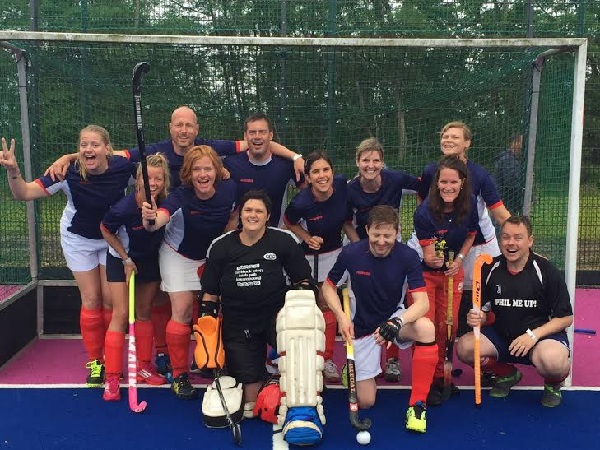 Hockey Club Luxembourg hosted the 6th edition of its annual Luxury Tour last Saturday at the Stade Boy Konen, involving the first matches to be played on the new pink and blue coloured water-based pitch.
The previous evening saw teams and international hockey friends reunited at Oscar's by the Luxembourg Hockey tour. On Saturday, Luxembourg's VanDenBulke & Friends claimed victory against the Hockey Horror Picture Show of Geneva for the second year in a row, with everybody partying into the early hours that evening at the Black Stuff, propelled by the tunes of DJ Sam Steen. The weekend was brought to a comparatively relaxed close with a Sunday BBQ at Oscar's, enabling everybody to see their goodbyes until next year.
Overall, 130 players in 10 teams from Switzerland, Luxembourg, Belgium, the UK, Germany and the Netherlands joined in this friendly and sociable, yet nevertheless competitive, tournament. As is the case every year, proceeds will be donated to the Fondatioun Kriibskrank Kanner, whilst part of the proceeds will also help develop the club's blossoming Youth section.
This Saturday 2 July 2016, the hockey pitch will receive its official inauguration by the Mayor of Luxembourg City, Lydie Polfer, in the presence of the Vice President of the European Hockey Federation and representatives of the Ministry of Sports and the City sports department. The event will take place at 11:00 and is open to all members of the public. The inauguration will be followed by a day of hockey, with a bouncy castle, bar and BBQ for everyone.
Photos by Hockey Club Luxembourg