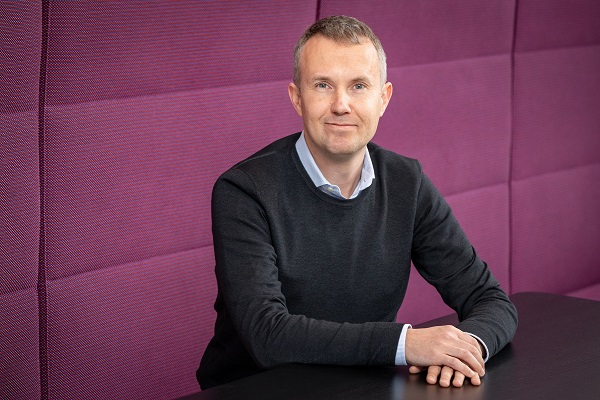 Alexander Tkachenko, Founder and Managing Partner of 2be.lu; Credit: 2be.lu
Luxembourg-based venture capital (VC) firm 2be.lu Investments has announced the finalisation of two deals this month.
The first was the sale of its portfolio company Arthur Online to the German Aaeron Group and the second was the closing of $2 million (€1.7 million) of the Pre-series A round for the Singapore-based digital lending platform Lendela.
2be.lu Investments is a VC fund based in and operating from Luxembourg. It has been the largest investor in Arthur Online from the seed round in 2017. Arthur Online is a London-based company providing a best-in-class software as a service (SaaS) property management solution which brings together property managers, property owners, tenants and contractors in one single platform. Launched in 2015 by Marc Trup (CEO), David Cummin (CTO) and Rochelle Trup (CFO), Arthur Online now has over 1,000 clients managing approximately 90,000 units.
Alexander Tkachenko, Founder and Managing Partner of 2be.lu, commented: "It's a privilege to support such founders. The success of Arthur Online was achieved by great work of the founding team. The successful exit by a Luxembourg VC firm shows that despite of the current pandemic, there are opportunities for M&A and that the VC ecosystem in Luxembourg is growing".
Marc Trup, CEO of Arthur Online, added: "Having the support and backing of 2be.lu has been invaluable to Arthur. They helped us grow by over 300% in just three years. 2be.lu really know what it takes to build a scalable business and they have been instrumental in our success".
The Aareon Group is a major player in the European Proptech industry. It provides software services to optimise IT-based business processes and expand business models. Aareon Group today serves around 3,000 clients within the European property industry managing more than ten million units across Europe.
"By acquiring Arthur Online, we have taken another step in our profitable growth strategy. Arthur Online will continue to support its customers as an independent brand and help Aareon move forward with its expansion," said Dr. Manfred Alflen, CEO of Aareon AG.
2be.lu is also co-leading a round of Lendela, a pioneer in digital lending, offering an improved loan experience for customers by simplifying the entire loan application process. Lendela is a matchmaking platform allowing the customer to find the best available personal loan. Launched in 2018, the company has expanded its network to 40 strategic partners, including leading banks such as Standard Chartered Bank and HSBC. The Pre-series A round will allow Lendela to accelerate its growth across Singapore and Hong Kong.
Alexander Tkachenko explained: "With a global increase in use of smart phones and access to internet, Digital Lending is an attractive business allowing simplicity and transparency throughout a loan application process. We were very impressed with the team and their vision of the market opportunity in South East Asia when we first met. The progress the team is making is incredible and it's great to support them on their journey".
Nima Karimi, CEO and Founder of Lendela, concluded: "With COVID-19, the shift towards digitalisation has accelerated across Southeast Asia. 2be.lu's constant support, while simultaneously challenging when needed has been key for me as a founder, as I have been growing Lendela. I have also appreciated, how they have been able to follow-on with each round, forging our partnership closer over time".