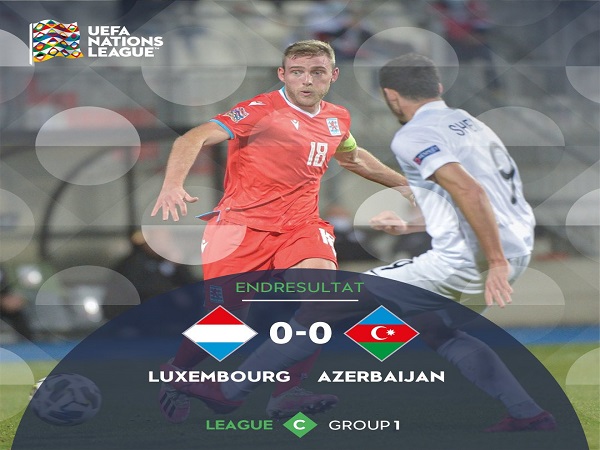 Credit: Twitter / Jeff Lahr
On Tuesday 17 November 2020, Luxembourg held Azerbaijan to a goalless draw in their last UEFA Nations League, League C, Group 1 match at Stade Josy Barthel.
Vincent Thill made a few goal attempts (without success) for Luxembourg, whilst Danel Sinani missed a penalty at the start of the second half. Luxembourg finished their UEFA Nations League campaign with a draw (0-0).
Last week, Luxembourg lost 3-0 to Austria in a friendly before narrowly losing 2-1 to Cyprus in their fifth Nations League game of the season on Saturday.
Montenegro won Group 1 with 13 points and moved up to the B League, following their 4-1 victory over Cyprus. Luxembourg finished 2nd with 10 points (3 wins, 1 draw), ahead of Azerbaijan with 6 points and Cyprus with 4 points.