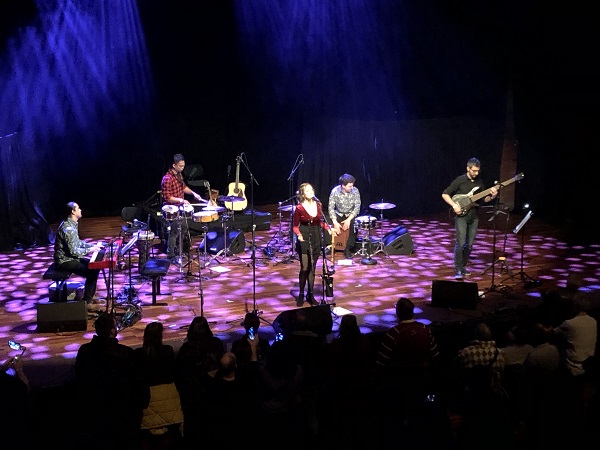 Authentica at Zeltik Dudelange, 11 March 2023; Credit: Otilia Dragan / Chronicle.lu;
The 2023 edition of Dudelange's annual Zeltik festival took place at the weekend over 3 days, in the run-up to St Patrick's Day.
The Zeltik Celtic music festival, held at Opderschmelz, featured an array of acts coming from Ireland, Scotland, France and Luxembourg, with around 500 people present at the venue which included a main hall and a smaller, more intimate, room.
On Saturday evening, the festival's closing day, Authentica got the show started. Luxembourg's folk newcomer, founded by Martina Menichetti, is a multicultural band of five musicians which blends together lively tunes from the Celtic regions with folk songs from Luxembourg. Their songs joyfully explored an array of tunes in different languages, using ancient and modern instruments such as an Indian bamboo flute, a wooden Irish flute and a tin whistle.
This energetic debut act was followed by a performance from The Magpies, a Yorkshire-based trio of talented female folk musicians, who later performed again, in the smaller room with a more intimate atmosphere that truly reflected the soulful nature of their melodic tunes. They combined their beautiful voices with folk harmonies on the guitar, mandolin and violin (and even the electric guitar).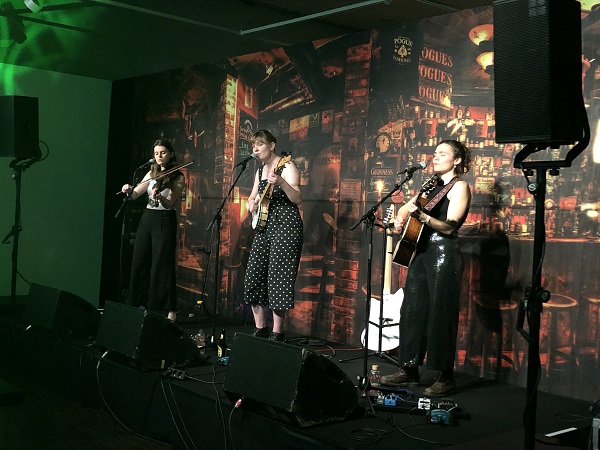 The audience was then treated to Sharon Shannon, whose dance-inviting arrangements of traditional Irish tunes and Irish influenced compositions made even the shyest members of the public unable to resist dancing. The blend of accordion, violin, voice and the highly skilled performers made this act a treat.

Next up on stage was the Celtic Social Club, a Franco-British Celtic rock band characterised by a blend of high energy, rock-folk and moody ballads. Its complex soundscape and creative use of instruments, as well as the highly charismatic band members made the experience a truly memorable one. They involved the public's clapping and singing along, and they made the most of their act, re-energising everyone despite being the last performance, shortly before midnight.
The evening ended with an aftershow party at the Kantin op Neischmelz, complete with a pub entertainment performance.