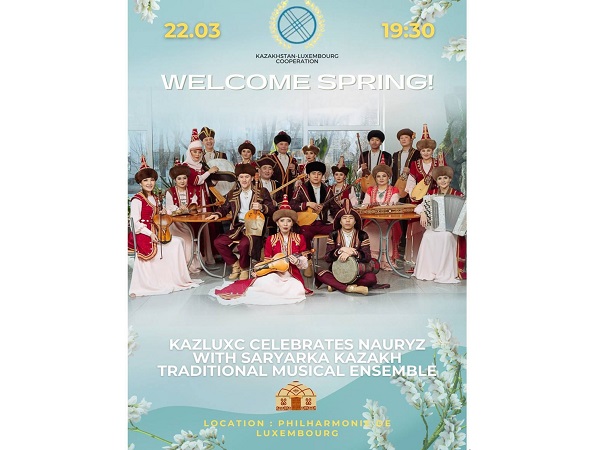 Kazakhstan-Luxembourg Cooperation asbl has announced that it is celebrating the Nauryz (spring) holiday with a concert by the traditional musical ensemble Saryarka of the State Academic Philharmonic of Astana at the Philharmonie Luxembourg on Wednesday 22 March 2023 at 19:30.
Nauryz is a Kazakh tradition celebrated for more than 3,000 years. The day of the spring equinox marks the "New Day" and the renewal of nature.
To welcome spring, Saryarka's musicians will bring Luxembourg listeners the sounds of the Great Steppe, playing Kazakh traditional instruments under the direction of Togzhan Zhakhin.
Tickets cost €25/€35 (€20/€30 for under-27s) and are available online at: https://www.philharmonie.lu/en/programm/welcome-spring/4859.