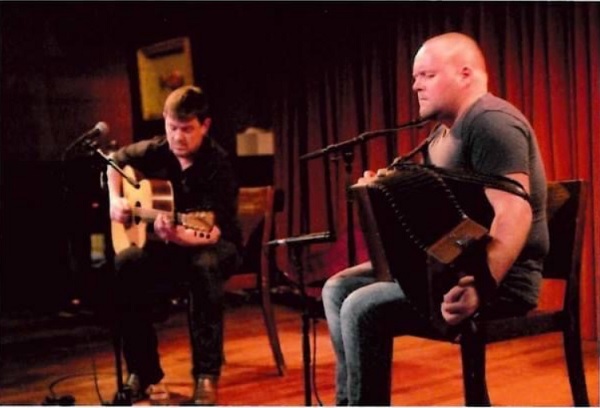 The Abbaye de Neumunster will host a concert on Friday 20 January 2023 at 20:00 featuring Irish traditional musicians David Munnelly and Shane MacGowan.
The coscert is being organised by the Folk-Clupp Letzebuerg asbl and the Luxembourg branch of Comhaltas Ceolteoiri Eireann, and will be held in the abbey's former chapel on the first floor (28 Rue Munster, Luxembourg-Grund).
Dave Munnelly is a virtuoso on the diatonic accordion whose repertoire includes the traditional music of his native Ireland as well as European music and his own compositions. He has played with Niamh Parsons, The Chieftans, De Dannan and the Accordion Samurai (with Riccardo Tesi, Markku Lepisto, Simone Bottasso and Kepa Junkera).
Shane MacGowan is an in-demand guitarist, having played with Dave for 12 years, and has also played with groups such as Slide, Geraldin MacGowan and the John Carty Festival Band.
Tickets €25 online from www.neimenster.lu, tel: 262052-1.