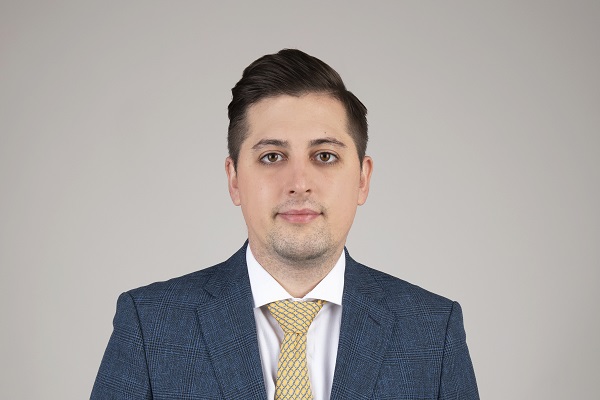 Matthias Van Den Eede, founder & head of Beewise Investment App;
Chronicle.lu recently had the opportunity to speak with Matthias Van Den Eede, founder and head of Beewise Investment App, about Azimut Group's first investment application aimed at making investing more accessible.
This article forms part of a series of interviews with "newcomers" hosted at the Luxembourg House of Financial Technology (LHoFT), i.e. startups having joined the LHoFT since 1 January 2022. Beewise has been present at the LHoFT since April 2022.
Chronicle.lu: Please introduce your company and the products/services it offers.
Matthias Van Den Eede: Beewise is an investment app that allows people to: set goals and achieve them through everyday saving and investing; invest in topics that match their interests and beliefs, thanks to thematic portfolios; keep their financial situation under control, set budgets and invest their savings; contribute to growing new trees, doing something beneficial not just to them, but to the community and our planet as well.
Chronicle.lu: What led to the creation of your company?
Matthias Van Den Eede: At Beewise Investment App, our inception was driven by the vision of the Azimut Group to address untapped market segments, such as super retail or low affluent, by providing a revolutionary platform. Our primary objective is to empower individuals with the knowledge and tools to realise the significance of investing for their future. As we progress, we are committed to continuously enhancing our app with additional functionalities that enable users to efficiently manage their personal financial situations and achieve their long-term financial goals.
Chronicle.lu: What brought your company to Luxembourg?
Matthias Van Den Eede: Firstly, Luxembourg offers a thriving financial hub with a well-established reputation in the investment industry. Secondly, Beewise is part of the Azimut Group, a globally present asset manager. Azimut was already present in Luxembourg through Azimut Investments. This further validated its position as an ideal location for our operations. Thirdly, Luxembourg's regulatory environment is highly favourable for financial services, providing a stable and secure framework for our investment app. The country's commitment to investor protection and its sophisticated legal infrastructure made it an attractive choice for us. Fourthly, Luxembourg's strategic geographical location within Europe grants us easy access to a diverse range of international markets and investors. This enables us to broaden our reach and offer our investment services to a global audience effectively.
Chronicle.lu: What makes your company and its offer unique?
Matthias Van Den Eede: First, convenience: customers can easily invest in portfolios managed by the Azimut global team with 30+ years of experience, starting with a small sum of minimum €10, to reach their goals. Second, cause: customers can have a positive impact on their future and that of the world. All of our portfolios have ESG criteria integrated in them to ensure this. Third, connection: Beewise is a source of motivation. We want our customers to feel like they are doing something important, however small, to improve their financial health and realise their ambitions. They are part of a new generation of smart, conscious investors.
Chronicle.lu: What is next for your company?
Matthias Van Den Eede: We are planning on expanding internationally. We [also] want to focus more on the education aspect of the investment world. We will start by launching a new education platform with the aim of increasing financial literacy level within the youth.