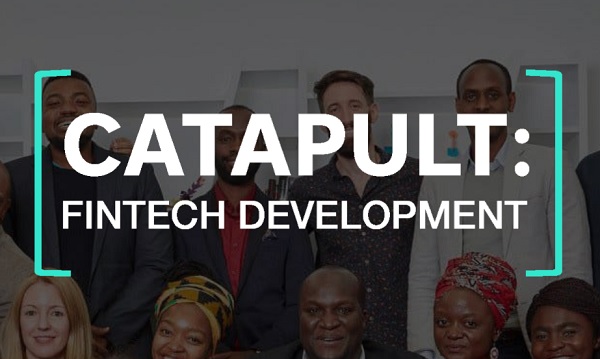 Luxembourg's dedicated fintech centre, the LHoFT Foundation, has announced the ten fintech startups selected to take part in the autumn 2021 digital edition of CATAPULT: Kickstarter.
Building on the success of the first edition in summer, the LHoFT Foundation is launching the second edition of this unique programme for fintech startup development on Monday 15 November. After receiving 187 applications, an increase of 74% compared to the first edition, the LHoFT team and partners selected ten fintech ventures to enter CATAPULT: Kickstarter. The programme will close on 26 November 2021 with a final digital pitching event, in front of a jury, investors and audience members.
Developed by the LHoFT Foundation and supported by Luxembourg's Ministry of the Economy, Catapult: Kickstarter Fall Edition targets ten fintech startups with the aim of developing their business models, with a focus on business scaling and risk management.
As stated by a Catapult Kickstarter alumni: "Catapult: Kickstarter is not only a buzzword, but describes this programme perfectly: It kickstarted our expansion to Luxembourg with outstanding mentoring and by establishing highly promising connections to the local ecosystem".
In order to effectively leverage the strengths of Luxembourg's community and capabilities, the selected firms focus on delivering services to financial institutions (B2B), with particular emphasis on insurtech, regtech, fundtech, cryptocurrencies and digital Assets, B2C payments and cybersecurity.
The two-week digital programme is tailored to the particular stage of the participating fintechs and is structured around classroom tutorials, customer discovery, challenges, one-to-one meetings, pitching sessions, entrepreneurs feedback sessions and mentorship sessions. Participants will meet several partners across those two weeks, including Luxembourg For Finance (LFF), Expon Capital and Middlegame Ventures (MGV), guiding them through business models, funding strategies and industry product testing.
Five of the ten participating companies will be able to access up to €50,000 in subsidies from the Ministry of the Economy, based on the fulfilment of eligibility criteria.
Nasir Zubairi, CEO of the LHoFT, commented: "After the resounding success of the first edition, we are really happy to launch the second edition of Catapult: Kickstarter. The ten selected fintech firms are all exciting businesses with high relevance to the Luxembourg financial centre, addressing some key challenges and opportunities for local actors. It is great to have such an application boom following on from the first edition of the program. I am looking forward to discovering more about those ten fintech firms selected and building synergies with the Luxembourg finance community".
Franz Fayot, Luxembourg's Minister of the Economy, added: "In line with the aims of the Ministry of the Economy, Catapult: Kickstarter enhances the Luxembourg startup and digital ecosystem by enabling young innovative companies active within data, AI, fintech and cybersecurity, to partner with the financial services industry. After a successful first edition, we are looking forward to seeing what this new cohort will bring, enriching Luxembourg's diverse and impactful startup ecosystem".
The final digital pitching event is open to the public. To register, see: https://us02web.zoom.us/meeting/register/tZ0sce-orD0pEtAkaZoaDF2v3xcuGYs31kkZ.
Selected fintech startups:
Cent Finance (United Kingdom), a startup which acts as the gateway to the growing world of decentralised finance (DeFi);
digitalUs (Luxembourg), technology developed at the SnT research centre of the University of Luxembourg as a solution to automate and speed-up the background screening process of individuals;
Finanzmining (Germany), a startup which creates real-time business insights into consumers and enterprises derived from their bank accounts;
FLEXVELOP - BNPL+ Fintech (Germany), a solution which combines financial technology with a circular economy;
FUNDSaiQ (United Kingdom), a startup which provides a SaaS based, AI / machine learning powered B2B platform for financial advisors;
goscore+ (Norway), a company which brings a human credit scoring to private customers using modern ML technology and data enriched with PSD2 customer transactions;
Schwarzthal Tech (United Kingdom), a startup which builds solutions to tackle financial crime using AI and advanced algorithms;
Thread labs (France), a startup which has developed an AI-powered collaborative investment research platform, specialised in integrating ESG in traditional equity research;
Trensition (Belgium), a trend analytics and forecasting company that builds upon a revolutionary and 100% data-driven methodology;
Velotix (Israel), a platform (Velotix Data Governance & Orchestration Platform) which is unlocking data and making it usable while adhering to compliance policies and enhancing business performance and operational efficiency.