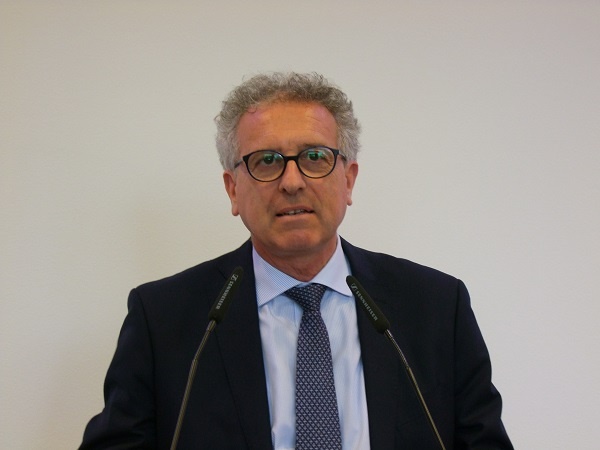 Pierre Gramegna, Luxembourg's Minister of Finance;
Luxembourg has just successfully issued its first sovereign sustainability bond, making it the first European state to do so.
Based on the new sustainability bond framework, presented on 2 September 2020, this €1.5 billion bond will contribute to finance and refinance sustainable projects of a social and green nature. With a twelve-year maturity, the bond bears a negative interest rate of -0.123%.
The fact that the demand for this bond quickly exceeded the initial offer underlined both the interest that investors have in this new type of product and the confidence that the markets place in the Luxembourg economy. With the successful issuance of this first sustainability bond, Luxembourg, as a key player in the area of sustainable finance, contributes to accelerating the development of this new segment and further consolidates its position as one of the leading financial centres supporting the transition towards the financing of a more sustainable future.
The bond will be listed on the Luxembourg Stock Exchange (LuxSE).
BCEE, BIL, BGL BNP Paribas, Société Générale and Deutsche Bank contributed to the transaction as joint lead managers.
Luxembourg's Minister of Finance, Pierre Gramegna, commented: "The huge success of this first issuance of a sovereign sustainability bond by a European country proves that Luxembourg has put in place a credible and comprehensive framework for sustainable finance and underlines the potential of this new category of sovereign bonds, of which Luxembourg is the pioneer. Both the significant excess demand and the very favorable interest rate reflect investor confidence in Luxembourg, one of the few 'AAA' rated countries".