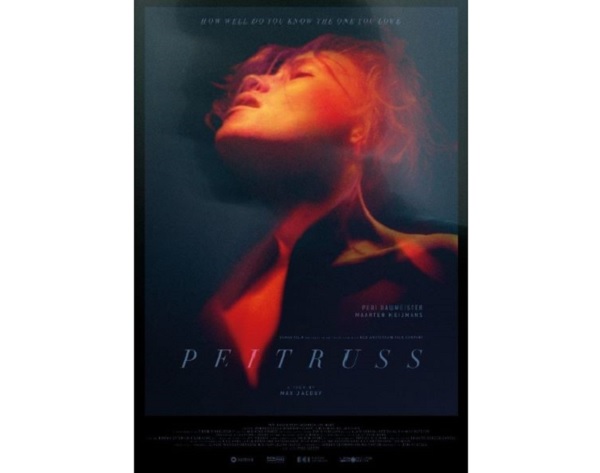 Directed by Max Jacoby (in his first feature film) and starring Maarten Heijmans (various tv series), Peri Baumeister (Irre sind männlich; The Saboteurs; Unsere Zeit ist jetzt), Jules Werner (The Merchant of Venice; Doudege Wénkel; House of Boys), Anouk Wagener (Möbius) and Sarah Lamesch (Phantom Thread; Mary Shelley).
Thriller, 90 mins, 16+, in English, Luxemburgish & German, with English, French & German subtitles
On the rebound from her marriage to Toni (Jules Werner), a local detective, Lara (Peri Baumeister) befriends Joakim (Maarten Heijmans), a mysterious stranger. When Toni suspects Joakim of committing a crime, Lara feels Toni is pining for her and jealous of her new relationship. While trying to prove his innocence, she starts to wonder how well she really knows the one she loves.
Lara works in a Foyer du Jour, looking after children during the day. Then, when one of the children goes missing, and later is found dead, Toni's investigation goes up a notch.
The film brings the characters to life by drawing on the authenticity of Luxembourg's multi-culturism and multi-lingualism. Set in the valley, the atmosphere is dark and mysterious, just like Joakim. The storyline includes plenty of twists as well as dramatic moments.
Made in Luxembourg, the action all takes place in the Pétrusse valley in Luxembourg city - actually it's Pfaffenthal, but let's not be too pedantic.
Co-produced by SAMSA Film in Luxembourg.