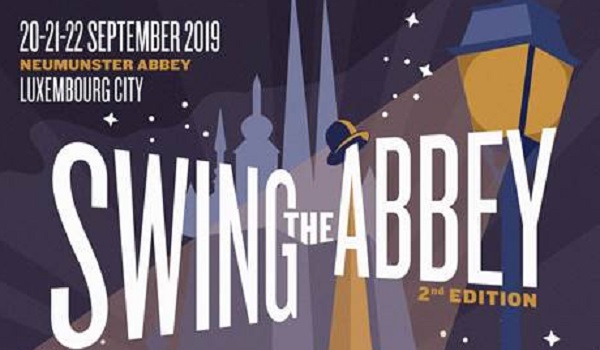 The second edition of the "Swing the Abbey" festival will be taking place this weekend (20-22 September 2019) at Neumünster Abbey.
Organised by Swing Dance Lëtzebuerg in collaboration with neimënster, Swing the Abbey will once again be offering the public entertainment and advanced worskhops in the Lindy Hop (with Sharon Davis and Ali Taghavi), Solo Jazz (with Rikard Ekstrand and Tatiana Udry) and Collegiate Shag (with Elke van Marck and Tomas de Gendt) dances. For the first time, the site will welcome two professional dancing couples.
In addition to the dance workshops, the three-day festival will be accompanied by concerts and demos in the evening.
The full programme is available on ww.neimenster.lu.
To register, visit www.swingtheabbey.com.