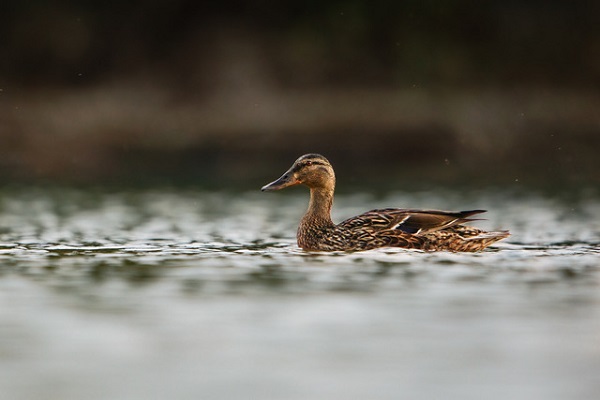 Female mallard duck; Credit: Sören Salvatore
As reported by natur&ëmwelt, since 15 February 2023, the use of lead ammunition used for shooting in wetlands is prohibited throughout the EU.
This bill now took over two years to come into force because, in the end, it was Iceland, Norway and Liechtenstein that had to be convinced of the negative effects of such ammunition. Luxembourg was one of the 24 EU Member States that had already spoken out in favour of a ban on lead ammunition in wetlands.
The heavy metal lead is mainly used in shotgun ammunition and is used when hunting smaller animals such as waterfowl. The hit rate is higher, but so is the pollution of the environment with lead. It is estimated that the environmental pollution with lead scrap in the EU is between 4,000-5,000 tons annually, with in Luxembourg at approximately 500 kilos annually. Accumulating lead is ingested by waterfowl, fish, etc., and is taken up and reaches the top of the food chain, ospreys and sea eagles. Every year, up to 1 million waterfowl die in the EU from lead poisoning.
BirdLife International and natur&umwelt have been demanding an EU ban on lead ammunition for over 20 years. Despite the knowledge of the dangers of lead, the ban lasted so long. Unfortunately, it only refers to the use of lead ammunition and only to wetlands. The use of lead in fishing, such as lead and in baits, remains permitted.
The European Chemicals Agency has assessed the health and environmental risks arising from these activities and devices and has come to the conclusion that an EU-wide restriction of lead is justified.