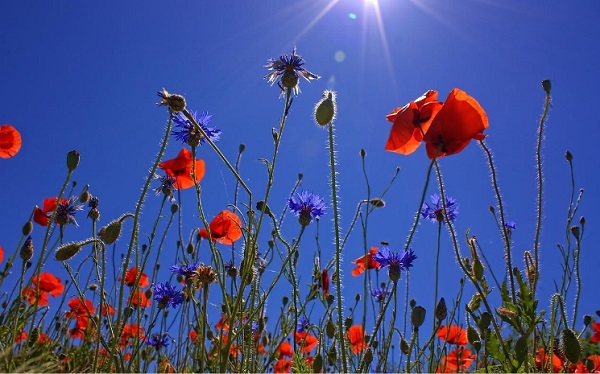 Luxembourg's Ministry of Environment, Climate and Sustainable Development, together wth the Nature Conservation Syndicate Sicona, is organising a lecture entitled "Make our towns and villages more colourful" to be held on Thursday 18 August 2022 at 10:30 at 12 rue de Capellen, L-8393 Olm, to address measures of the nature pact and to present the guide "Natural green spaces in residential areas" (08/12/2022)
The lecturers include Joëlle Welfring, Minister for Environment, Climate and Sustainable Development, Dr Simone Schneider of Sicona, and Fenn Faber, Climate Agency Director.

The nature pact is an instrument of the ministry, which is implemented with the help of the climate agency in order to promote nature conservation in Luxembourg together with municipalities. To date, 84 municipalities have signed the nature pact and are committed to liveable open landscapes, forests, watercourses and also species-rich and climate-adapted settlement areas.
The catalogue of measures of the nature pact contains almost 20 measures for the implementation of which the municipalities receive points: from the planting and maintenance of trees and hedges to the installation of nesting aids for birds, bats, wild bees and other animals, to nature-friendly community buildings, everything is included. These measures are aimed at promoting biodiversity in settlement areas and at making towns and villages worth living in for people.
Municipalities can also promote biodiversity by creating and designing public green spaces that are close to nature, without the use of pesticides. To support the implementation, Sicona has developed a practical guide with funding from the Ministry for the Environment, Climate and Sustainable Development and in cooperation with numerous partners, the 2nd edition of which is now being presented.