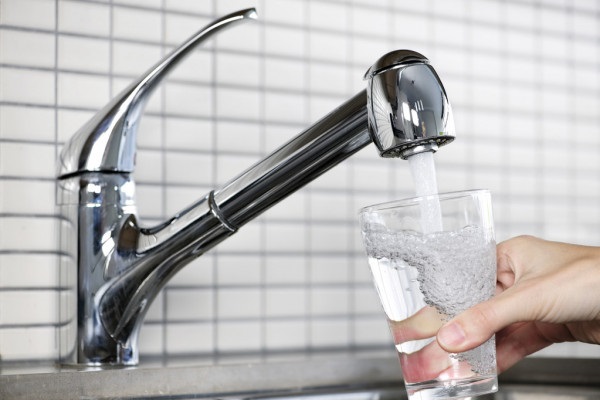 Luxembourg's Ministry of the Environment, Climate and Sustainable Development and its Water Management Authority (Administration de la gestion de l'eau - AGE) have appealed to the public to limit as much as possible the consumption of drinking water and to avoid any waste during the current heatwave.
Although a number of municipalities still have sufficient water resources, the authorites have deemed a general appeal to save drinking water necessary to preserve available resources as much as possible.
Groundwater recharge was insufficient during the past winter and discharges from many springs in reactive aquifers are currently below the level of a year with normal recharge. The drop in flow from these sources is all the more serious as the current scorching heat encourages the population to consume more tap water. According to the authorities, experience shows a very close correlation between increased drinking water consumption and increased temperatures. Temperatures above 30°C are forecast for the next two weeks, as well as an absence of precipitation.
Given this precarious situation, the Ministry of the Environment, Climate and Sustainable Development and the AGE, in consultation with the main suppliers of drinking water, have triggered the "vigilance phase" of the warning plan for the use of water at the national level. Municipalities can thus implement measures and prohibit certain activities to restrict the consumption of drinking water via municipal regulations.
The authorities have issued the following recommendations for residents, municipalities and companies:
Watering / irrigation: Lawns do not need to be watered. In fact, they withstand periods of drought without any problem and will turn green again with the next rainfall. It is best to irrigate your vegetable garden in the early morning or late evening when the soil is cool. In this way, you will avoid too much evaporation, as well as a thermal shock for the plants.
Vehicle washing: Washing your car at home is a very water-intensive activity and strongly discouraged during periods of drought. Make use of professional car washes. These operate in a closed circuit and "recycle" the water.
Above ground pools: Many above ground or inflatable pool models can hold up to several cubic metres of water. During particularly hot days, many residents simultaneously fill their swimming pools and thus create peaks in consumption. In addition, for hygienic reasons, this water must be changed regularly or treated with chemicals, such as chlorine. It is strongly recommended to use public swimming pools.
Home: A filled bathtub represents an average of 150 to 200 litres of water, while a five-minute shower represents approximately 80 litres of water. It is therefore advisable to favour showers over baths. Shower consumption can be further reduced by turning off the water when not needed. Getting into the habit of only running the washing machine and dishwasher at full load will also have a positive impact on water consumption and electricity bills, according to the authorities.
Municipal and professional sector: This appeal is also addressed to municipalities and companies, which can limit the use of drinking water to what is strictly necessary, in particular by optimising the watering of green spaces, avoiding the use of high pressure cleaners or by shutting down public fountains.
Moreover, the authorities have asked the population to stop all surface water withdrawals, even if covered by an authorisation, as sustained atmospheric precipitation deficits in the first half of 2022 have influenced the hydrological regime of rivers.
The authorities will announce when this "vigilance phase" will be lifted at a later date.