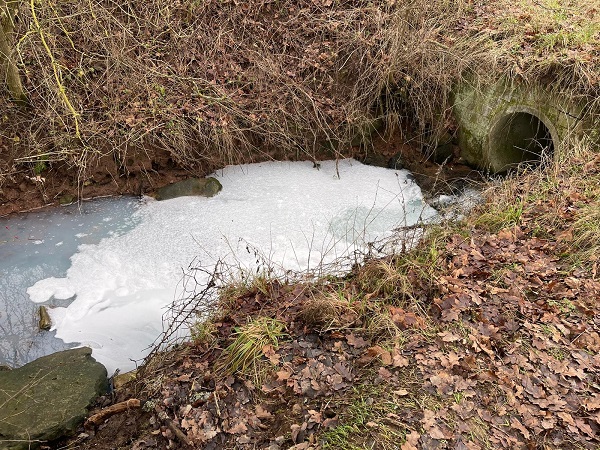 Credit: Police Grand-Ducale
The Grand Ducal Police have reported that an incident near Mersch on Tuesday saw thousands of litres of milk flow into the Rouschtbaach triibutary of the Alzette river.
On the morning of Tuesday 5 January 2021, a forester discovered that the Rouschtbaach, which flows into the Alzette in Essingen near Mersch, was very white in colour.
The water management office visited the site and was able to determine the origin of the pollution. According to the initial findings, several thousand litres of milk leaked from an adjacent milk processing plant. The investigation must now determine why the lid of the retention basin did not work. The Grand Ducal Fire and Rescue Corps (CGDS) was also on site.
Due to its protein and fat content, milk is very damaging to water. Consequently, significant damage to the Rouschtbaach is expected.