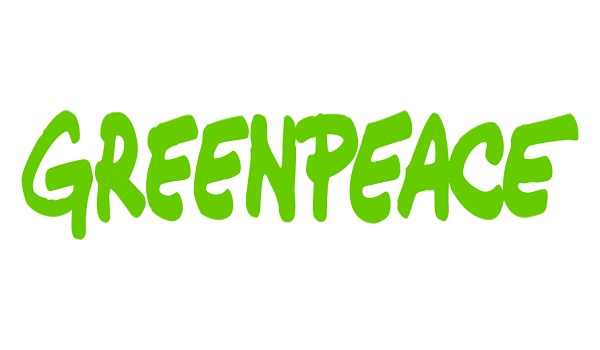 Greenpeace Luxembourg has criticised the goals set by the European Commission to reduce greenhouse gas emissions.
In her State of the Union address earlier today, European Commission President Ursula von der Leyen announced plans to increase the 2030 target for emissions reduction from 40% to 55%. The decision aims to help the European Union (EU) reach its goals for climate neutrality by 2050 as well as its Paris Agreement obligations. The President also confirmed that 30% of the €750 #NextGenerationEU budget would be raised through green bonds, with 37% funding invested in European Green Deal objectives.
However, Greenpeace has argued that these objectives do not go far enough. In a statement issued today, the environmental NGO said that the Commission's plans "fall short of the cuts scientifically known to be needed to keep global warming below 1.5 °C and avoid the worst effects of climate change that are only to come". As such, the organisation has called for emissions to be reduced by at least 65% by 2030.
Greenpeace added that these climate goals are "further weakened by the reluctance of the Commission to legislate for emission reductions in the most polluting sectors such as energy, transport and agriculture".
"In Luxembourg, too, the situation is getting more and more serious and the consequences of climate change are not going unnoticed. For example, yesterday in Steinsel [was] the hottest September day since weather records began in 1838", stressed Frank Thinnes, campaigner for climate and energy at Greenpeace Luxembourg. "You cannot defeat climate change with political comfort and accounting tricks. Despite all the promises of a green deal and recovery, [...] falsifying the numbers to artificially raise the EU's climate target only makes it worse".
According to the NGO, in order to achieve this new target of 55%, the share of renewable energies should increase to 40% by 2030 (compared to the current target of 32% for 2030) and energy efficiency to 41% (from 32.5%). Compared to 2015, coal consumption would decrease by at least 70%, oil consumption by 30% and gas consumption by 25%. According to a study on compliance with the Paris Agreement, the share of renewable energies must be increased to at least 50%, while energy efficiency should be at least 45% by 2030. Coal should be phased out completely by 2030 and all other fossil fuels by 2040.
With regard to the automotive industry, the Commission expected CO2 emissions in 2030 to be 50% below the current target for 2021. To this end, the standards for cars and delivery vans are to be strengthened by 2021. According to new research by Greenpeace, the EU must act quickly so that the transport sector supports the goal of 1.5 °C and ensures that transport is decarbonised by 2040. The study showed that sales of gasoline, diesel and hybrid vehicles must end by 2028 at the latest, while the number of privately owned cars should decrease by 27% by 2030 (compared to 2015). The study also demonstrated the need for significant investment in clean modes of transport such as trains and the phasing out of short-haul flights.
Between 23 September and 15 October 2020, a wave of climate demonstrations will take place calling for stronger climate protection measures as well as ecological, social and economic justice. The protests will be spread across nineteen countries and 24 cities with a total of 40 locations to hold governments and companies accountable and to demand an environmentally friendly and equitable recovery from COVID-19.