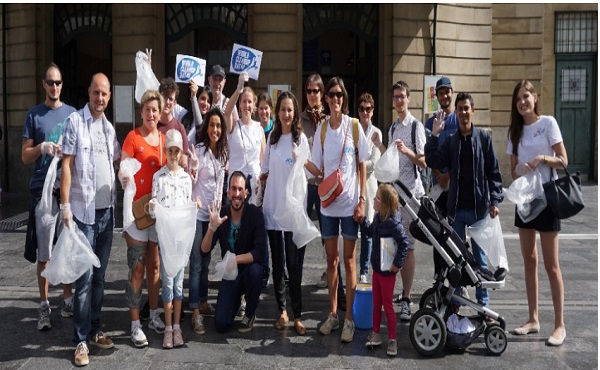 Credit: JCI Luxembourg
The Maison des Jeunes CRJ AMIGO of ASTI asbl and Luxembourg's young economic chamber (Jeune Chambre Économique) JCI Luxembourg have announced a public waste collection in Luxembourg City on Saturday as part of World Cleanup Day.
This Saturday 19 September 2020 is World Cleanup Day, a cleanup operation forming part of the largest citizen and environmental mobilisation on a global scale. All over the world, millions of citizens will commit to cleaning up the planet, whilst adhering to the sanitary measures in force. 180 countries will be taking part and there will be thousands of collection points to rid the Earth of illegal dumping, rubbish and plastics that pollute the environment.
As part of this global cleanup operation, the Maison des Jeunes CRJ AMIGO and JCI Luxembourg are organising, in collaboration with the City of Luxembourg, a waste collection initiative in Luxembourg City this Saturday from 14:00 to 18:00. Participants should meet at Parc Laval in Luxembourg-Eich (Rue Stavelot) at 14:00. Different groups will then travel to various places (defined in advance) in the capital to collect waste. At around 17:00, all the groups will meet at Parc Laval for a final debriefing.
This event is open to everyone. Rubbish bags, gloves and rubbish pickers will be provided. Participants must wear masks and registration is mandatory due to limited places. To register and for further information, visit https://www.weezevent.com/world-clean-up-day-luxembourg.