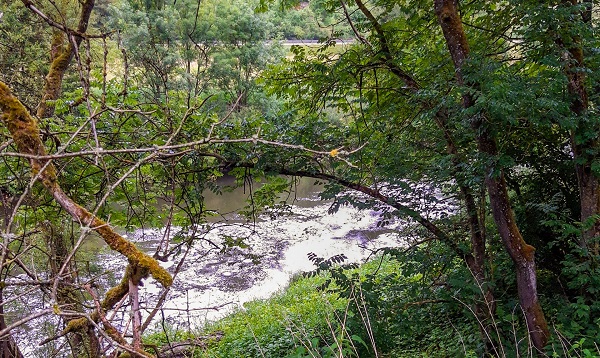 Credit: Police Grand-Ducale
Luxembourg's Ministry of the Environment, Climate and Sustainable Development and the Water Management Authority have issued a statement in response to the recent pollution of the Sûre river in Echternach.
Recurrent pollution of the Sûre originating from the industrial area of ​​Echternach has been the subject of a survey carried out by the Water Management Authority since October 2019. The site visits as well as analysis of samples has so far failed to identify with certainty the substances released or the source of the pollution.
The incident reported Monday 15 June 2020 has once again brought into question the rainwater pipeline from the industrial area. According to the relevant authorities, these pipe systems are normal infrastructures in urbanised fabrics and should in principle only contain rainwater. Without these systems, the rainwater, which in principle does not require treatment, coming from the sealed surfaces would create an overload of the mixed pipe (wastewater and rainwater) and of the treatment plant. Such an overload would result in a discharge of untreated laden water into surface water.
In light of the presence of the Grand Ducal Fire and Rescue Corps, the Grand Ducal Police and Water Management Authority agents as well as recurrent requests for information, the company responsible for the pollution informed the Water Management Authority on Tuesday afternoon that the pollution was due to a leak from a waste container containing the bath cream production waste.
The company in question will have to draw up a detailed report of the incident and put in place effective corrective measures as soon as possible to avoid further pollution.