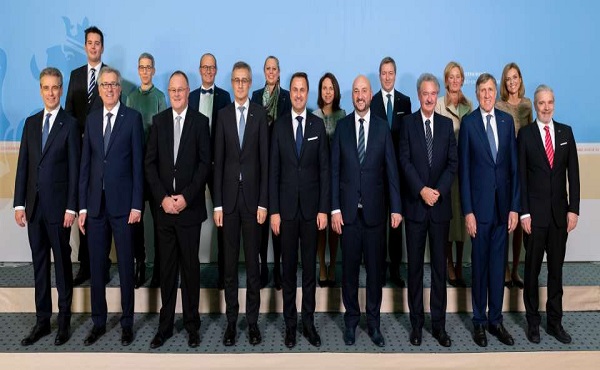 Cabinet ministers; Credit: © SIP / Emmanuel Claude, all rights reserved
At its meeting last Friday, the Luxembourg Cabinet confirmed a total commitment of €200 million under the international climate finance initiative for the 2021-2025 period.
During this meeting, government ministers exchanged views on this contribution, which represents a substantial increase compared to the €120 million budget allocated for the 2014-2020 period.
On this occasion, the ministers entrusted the Ministry of Environment, Climate and Sustainable Development, in consultation with the interministerial committee in charge of the Climate and Energy Fund ("Fonds climat et énergie" or FCE), with the revision of the methodology for allocating public climate finance and an analysis of how new partnership models, especially with the private sector, can mobilise additional resources and reflect on a breakdown of international climate finance by channel of funding.
Finally, the Cabinet ministers decided to set aside, from 2021, an annual budget of €5 million of the global sum for the projects of non-governmental organisations and non-profit associations working in the field of climate change in developing countries.