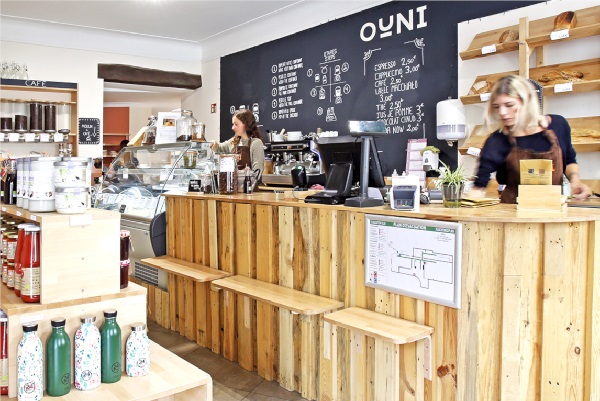 Credit: OUNI
The OUNI cooperative has announced the opening of a second packaging-free organic grocery store in Luxembourg, this time in Dudelange.
OUNI, which stands for "Organic Unpackaged Natural Ingredients", opened its first environmentally-friendly alternative to conventional grocery stores in Luxembourg City in February 2016.
In recent months, Luxembourg's first non-packaging organic grocery store has turned its attention to commercial expansion. The exploration of several trails throughout the country has thus led to the decision to open a second grocery store in Dudelange.
According to Amélie de Courcel, manager of the OUNI cooperative: "This choice brings together the support of the municipality, the dynamism of a local community of inhabitants who carry the project, as well as a very important pool of customers and potential members in the south of the country".
This second store will open thanks to the capital contribution to be made by the purchases of shares dedicated to Dudelange. This "local" fundraising will cover the installation costs, whilst materialising the interests of inhabitants of the south of the country.
To support this opening, OUNI is offering any interested person the possibility to buy one or more parts directly on the website www.ouni.lu.
Rebecca Maroko, President of the Board of Directors of OUNI, added: "In addition, all talents are welcome to lend a hand to the development of the store, but also in the long term as active members".
True to its DNA, OUNI, which held its General Assemby on Wednesday, has confirmed that it will remain one and the same cooperative, the only legal entity with two points of sale.
Public meetings will be organised in the coming weeks to inform and involve interested citizens concerned by this project.