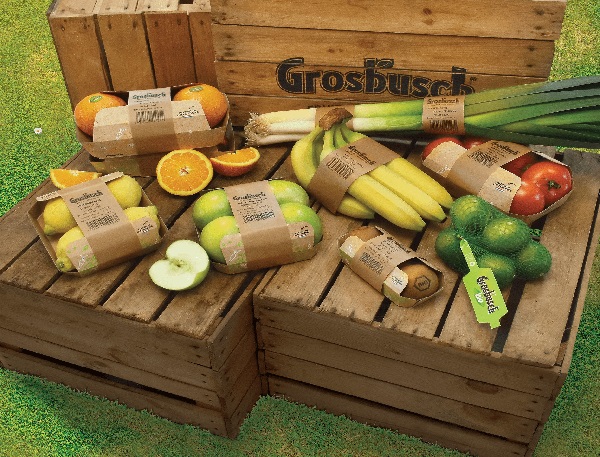 Credit: Grosbusch
Luxembourg fruit and vegetable distributor Grosbusch SARL has announced its move away from plastic packaging towards more ecological solutions.
The family business, specialising in importing and distributing fruit and vegetables in Luxembourg and the Greater Region, has committed itself to minimising the use of plastic packaging.
As a result of six months of work and investment, most Grosbusch products are now packed in new 100% FSC (Forest Stewardship Council) certified packaging. This means that most of the company's organic and conventional products use packaging from biodegradable responsible sources that ensure sustainable forest management.
In addition, in order to reduce overpackaging and thus limit its impact on the environment, Grosbusch has chosen to directly print product sales information on the product itself using water-based ink. This avoids extra labels with excess glue and paper.
Only certain products, whose shape and size are not suitable for 100% cardboard, are now placed in an FSC-certified cardboard box and wrapped in a fully recyclable plastic film to keep them fresh and protected. In parallel, for certain well-defined products, Grosbusch has launched a new range of biodegradable wool nets that are 100% compostable.
This new, 100% recyclable packaging aims to enable Grosbusch to reduce the annual consumption of plastic by more than 20 tonnes.