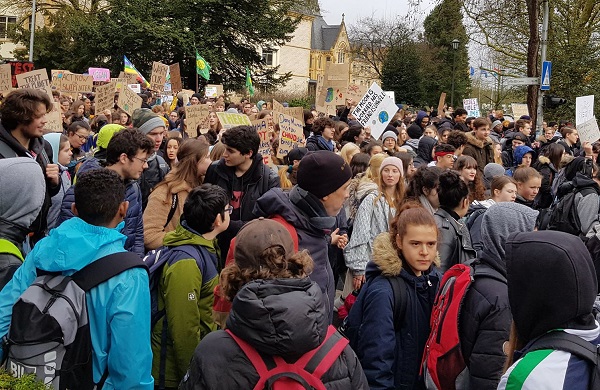 Credit: Jazmin Campbell
Some 7,500 Luxembourgish students and young people braved the rain on Friday afternoon to demand greater climate action.
The strike formed part of wider protests held across the world on 15 March 2019, inspired by the young Swedish activist Greta Thunberg's call to action.
Participants gathered in Glacis from 10:00 to prepare for the march through Luxembourg City in protest against climate change. The strike, starting at 12:30, ended in Place Guillaume II where participants could voice their opinions on stage.