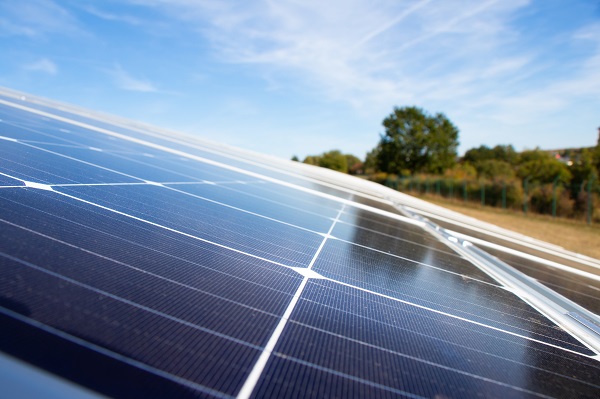 Credit: Enovos
The Energy Department of the Luxembourg Regulatory Institute (Institut Luxembourgeois de Régulation - ILR) has recently published the key figures for the electricity market and the natural gas market for the year 2021.
These figures reveal in particular that the number of customers who have changed electricity supplier remained stable in 2021 and that the rise in prices on the wholesale markets had a greater impact on the price of natural gas than on the price of electricity.
In its electricity market key figures report, the ILR found that in 2021, 1,264 new photovoltaic plants were installed, increasing photovoltaic generation capacity by 48% in a single year. The cumulative installed capacity of all photovoltaic installations increased by 90 MW (megawatt) and thus rose to 277 MW as of 31 December 2021.
Notwithstanding this considerable increase, the increase in electricity production based on renewable energies has not followed the same pace and has increased from 979 GWh (gigawatt-hour) in 2020 to 993 GWh in 2021. This marginal increase is due to less favorable windy conditions and the decommissioning of old wind turbines which will soon be replaced by new installations on the same sites.
Few supplier changes
The ILR report also note that 918 customers have changed their electricity supplier, all categories combined. The supplier switching rate for 2021 is 2.6% in terms of volume and 0.3% in terms of customer numbers. In the natural gas sector, 351 customers changed their supplier.
The report reveals, for its part, that annual consumption in 2021 was up by 4.6% for electricity and 7.6% for natural gas to return to 2019 levels. The increase is due to the effects of the pandemic, less pronounced in 2021 than in 2020, and lower average temperatures.
Natural gas prices on the rise
Finally, the key figures show that the increase in energy prices on the wholesale markets had not yet passed through to the price of electricity for households in 2021, while households paid on average 34% of more for natural gas than in 2020, following the successive increases in the "Energy and supply" component from the summer, and following the introduction of the CO2 tax on 1 January 2021.