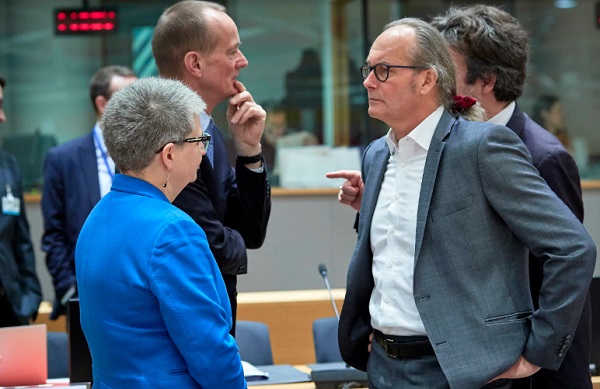 Energy Minister Claude Turmes; Credit: European Union
Luxembourg Minister of Energy Claude Turmes emphasised the importance of combatting climate change for future generations at the Energy Council held on 4 March 2019 in Brussels.
Ministers were invited to hold a public policy debate on the energy-related aspects of the European Commission's recent Communication "A Clean Planet for All" which is a long-term strategic vision for a climate neutral economy.
For Luxembourg Minister of Energy, Claude Turmes, the challenge of this debate is clear: "When we talk about 2050, let's be realistic: it's about the future, the survival of our children and the future generations we are talking about. And that gives us a special responsibility. Especially when we see tens of thousands of young people demonstrating in the streets of our cities and demanding accountability and action, not for us, for them, for their planet, for their future."
The minister regretted that six of the eight scenarios proposed by the European Commission do not allow this level of ambition. He then noted that the last two contained a share of nuclear involving the launch of some 60 new nuclear reactors in Europe while this does not reflect the content of the national plans of the countries concerned. Claude Turmes has thus asked the Commission for more transparency in this area. He also recalled that European energy solidarity also meant not installing nuclear power plants on the border of neighbouring countries.
In this regard, Luxembourg has launched the signing of "Like Minded", a paper urging the Commission to work on a 100% renewable energy scenario for 2050. It has been countersigned by Austria, Lithuania and Ireland, supported by Portugal and Spain. Such a demanding scenario would require substantial funding from all. However, Minister Turmes has emphasised that these massive investments will be largely offset by a drastic reduction in many costs, such as a reduction in the European Union's fossil fuel bill.
The Council also aimed to reach a general approach on the proposed regulation on tyre labeling. The proposal aims to provide consumers with more information on the fuel efficiency, safety and noise of tyres before they buy them, thereby helping to reduce greenhouse gas emissions and noise traffic and make European roads safer.