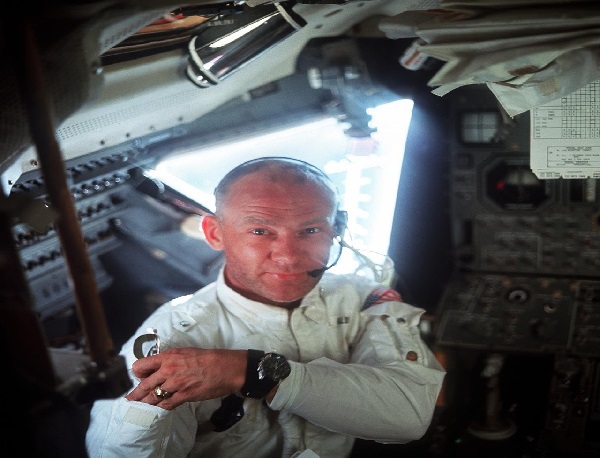 Buzz Aldrin in the Apollo 11 Lunar Module in 1969; Credit: NASA / Rodney Grubbs
Apollo 11 astronaut Buzz Aldrin will be making a flying visit to Luxembourg this Wednesday for the U.S. Embassy in Luxembourg's Independence Day celebration at the Philharmonie.
Joining the retired astronaut, who was one of the first humans to land on the moon, on this occasion will be a delegation of the United States Congress, along with a number of guests from the local community in Luxembourg.
US Ambassador to Luxembourg J. Randolph Evans, who announced this information on Monday, commented:
"The US Embassy is looking forward to celebrating its Independence Day anniversary with friends and dignitaries from Luxembourg. The Embassy is especially pleased to welcome Apollo 11 astronaut Buzz Aldrin, together with a special delegation from the United States Congress to this year's Space-themed reception.
Following the signing of the Memorandum of Understanding between the US and Luxembourg on Space on 10 May 2019, which set the path for both our countries to grow our commercial and space industries, our Independence Day celebration this year, will put a special focus on celebrating the 50th anniversary of the Apollo 11 Moon landing".
The Ambassador added: "At the same time, we will have the honour of welcoming a prominent Congressional delegation as our honoured guests, while they are on a special visit to Luxembourg in the framework of the 28th annual session of the OSCE Parliamentary Assembly".