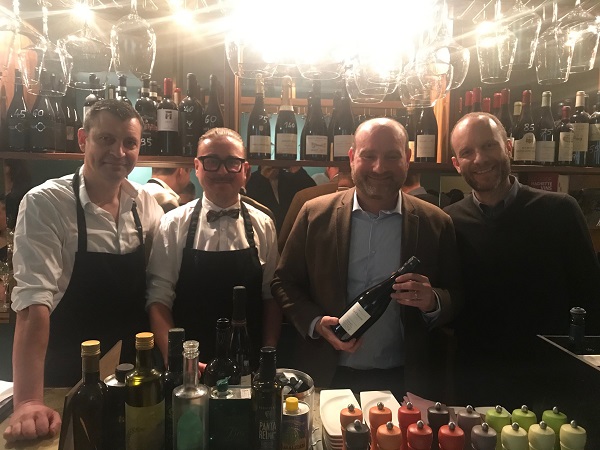 On Wednesday 15 January 2020, Bellamy Bar & Cookery in Luxembourg-ville launched a new seasonal menu, with a pre-launch tasting organised for VIPS and the media on Tuesday.
With 22 covers upstairs, which is reserved for diners only, the ground-floor bar can also seat another 12 diners.
Bellamy is open five days/week, from Tuesday to Saturday from 19:00, with the kitchen open until 23:30, very late in Luxembourg.
The menu consists of tapas-style small portions inspired by the French gastronomic tradition, with each of the dozen dishes served usually in four portions, making it ideal for couples or groups of four.
The menu includes the following dishes:
- Grilled Leek Vinaigrette
- Sea Bass Tartare with Avacado & Pine Nuts
- Cod Brandade & Parsley Gravy in Banana Leaf
- Lemon Macaron with Crab
- Crayfish with Rouille
- Scallops with Aniseed Powder
- Risotto of Pasta with Carrot & Cumin
- Truffled Scrambled Eggs
- Pork & Veal Dim Sum with Spicy Sauce
- Saddle of Rabbit Stuffed with Liver & Mustard Sauce
- Quail Legs with Olives & Capers
- Beef Tagliata
- Carbonnade à la Flammande
Bellamy Bar & Cookery is located at 16 Rue de la Boucherie, between Urban and the Tube bar.