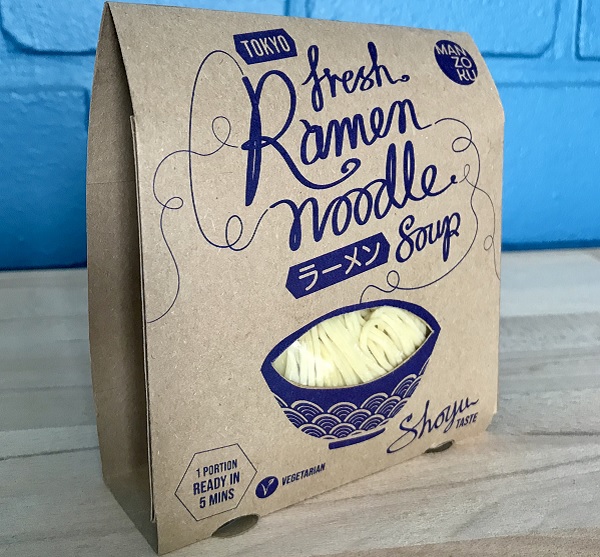 Luxembourg's Roku company is launching a Japanese Ramen cooking kit comprising fresh noodles (Ramen) in mid-September; coincidentially, this coincides with the start of the 2019 Rugby World Cup in Japan from 20 September.
The Japanese Ramen cooking kit is among a range of Ramen products under the Manzoku Soul Food brand that "warms the heart and mind".
A bowl of Japanese Ramen is a heart-warming, humble dish that consists of three main components: soup broth, noodles and toppings. Ramen is the most popular comfort food in Japan and in recent years has experienced a renaissance with the craft Ramen movement, and can now be found in major cities around the world.
From mid-September, authentic Japanese Ramen will be available to everyone in Luxembourg, not just through restaurants but also to home cooks in the form of a Ramen cooking kit. The Manzoku cooking kit consists of locally-made fresh Ramen noodles and a flavoursome soup stock imported from Japan, to make it easy for home cooks to create this authentic Japanese dish for themselves at home.
"Having travelled extensively and lived in Asia for a number of years, what I missed most after coming to Luxembourg is a hearty bowl of Ramen. It is a delicious dish I really want to share with everyone in Luxembourg. We often make it at home but it takes almost 24 hours to prepare all the ingredients from scratch. We wanted to make this Ramen experience accessible to all, without the hassle and hard work. With the Manzoku cooking kit it is now an easy and fun dish to make at home. We have even had friends over for Ramen parties and the kids have also learnt how to make it by themselves. Fresh craft Ramen is Japanese soul food at its best, so be good to yourself and savour happiness in a bowl!", said Mei Chan, Managing Director of Roku.
All that is required is to boil the noodles for 1-2 minutes, add boiling water to the stock and then combine with your favourite toppings. Like a pizza, the combination of toppings is unlimited and there are no fixed rules, so home cooks can either follow a recipe or use their own creativity and see where their taste buds take them.
Roku's range of Ramen cooking kits will be available in three flavour combinations, matching the best noodles with the corresponding broth from the same region of Japan. From the north in Hokkaido, thick chewy Sapporo noodles with a robust, spicy Miso broth; from central Honshu, wholesome Tokyo noodles with a light, more delicate soy sauce-based Shoyu broth; and from the west in Kyushu, firm thin Hakata noodles with a creamy Tonkotsu-like 'unami' broth; all delicious, hearty combinations and all vegetarian, including one vegan.
Manzoku Ramen cooking kits will be available in supermarkets and other premium retail outlets including the Pall Center (Oberpallen, Strassen and Steinsel) from September 2019. At the same time, fresh Manzoku noodles can be enjoyed at selected restaurants in Luxembourg, namely at Raku-an in Kirchberg and Go-Ten in the city, where they will be used in their own craft Ramen dishes.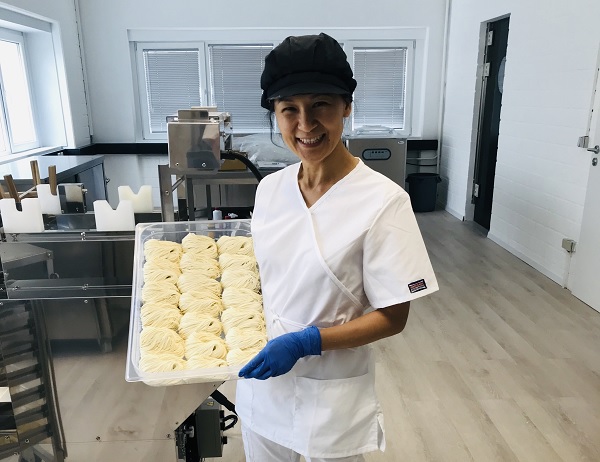 About Roku Sàrl
Based in Luxembourg, Roku sarl is focused on bringing premium food and drink products from Japan to Europe. It creates, imports, promotes and distributes products to delight consumers with something new and authentic. Founded in 2017 by Mei Chan and Neill Henderson, the company first started with the import and distribution of the award winning Japanese craft beer Hitachino Nest.
In 2019, the founders saw an opportunity to tap into the growing craft Ramen market. The first step was to set up a fresh noodle factory in Luxembourg, using authentic Japanese methods and recipes, yet using local ingredients (e.g. example flour from the Moulins de Kleinbettingen). Under the Manzoku brand, which represents Japanese soul food, a craft Ramen cooking kit, combining fresh noodles and a soup stock imported from Japan, is available to restaurants, shops and home cooks.
The company is managed by Mei Chan. Mei is British-born of Chinese origin and grew up in London. She comes from a family of restauranteurs and has considerable experience in event and community management. She holds a Masters in Design, specialising in packaging and has worked on numerous food and drink product advertising and sales promotions in London and Hong Kong. During her travels throughout Asia, she developed a deep passion for authentic Asian flavours and being a mother of two, favours fresh, wholesome and healthier food choices.
Roku actively believes in creating products that are mindful of the environment and provide a healthy alternative to mass-produced products. Roku's packaging aims to be as minimalistic as possible and use recyclable and sustainable products where practical.
Manzoku means "satisfaction" in Japanese, and is usually announced after a particularly enjoyable and satisfying meal.
For details, see www.manzoku.lu