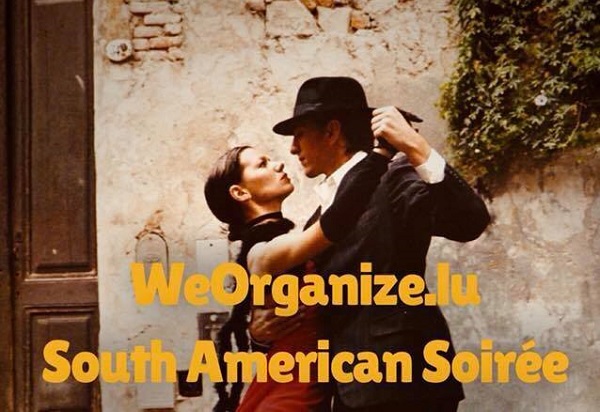 As part of its series of All Around the World Soirées, WeOrganize.lu has announced that they are holding a South American Soirée on Friday 19 October 2018 at 19:30 at the Updown Bar in Luxembourg-Grund (28 Montée du Grund) - this event was originally scheduled for Friday 21 September.
Their famous chef Ion from (https://www.ion-all-about-food.com/) will prepare a delicious 3-course buffet dinner with a special mix of South American specialities, and the wonderful Latino band, Ramiro Pupo Gonzales, will let you dance the night away with lovely Latino music from South America.
Tickets cost €45; reservations by email: info@weorganize.lu
Taqueria South America event!
Appetizers: 1.Ceviche; 2.Empanadas (v); 3.Patatas bravas, truffle aioli, Iberia ham
Taqueria!: Choices: Flour tortilla (g), Tamales (v)
Tacos filings: 1. Cochinita Pibil (slow cook pork); 2. Chicken Tinga; 3. Guanajuato chickpeas n cauliflower (v)
Toppings: 1. Shredded lettuce; 2. Pico d Gallo; 3. Salsa verde; 4. Guacamole; 5. Red onion escabeche; 6. Queso fresco (cheese); 7. Radish, cilantro
Sides: 1. Mexican rice; 2. Refried black bean
Sauces: Hot sauce, Slice jalapeño (chili), Ranch-style salsa
Deserts: Key lime cupcakes, Alfajores (short bread with dolce de leche)
There will be a small tombola/raffle as well. Proceeds will go as usual to charity!