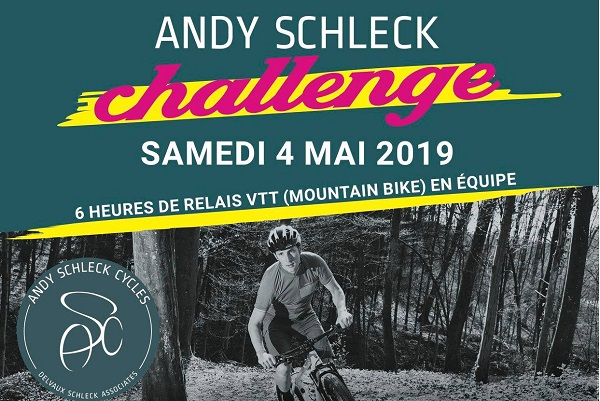 The Andy Schleck Challenge 2019 will take place on Saturday 4 May 2019 from 10:00 - 16:00.
The six-hours mountain bike event is being held in aid of Fondatioun Kriibskrank Kanner, a Luxembourg-based NGO that supports children with cancer.
The challenge will start and end at Andy Schleck Cycles in Itzig (2 Rue des Près). Participants will follow a fantastic course around Itzig with many side acts and entertainment for all the family, such as a Trial MTB show, a bouncy castle and a live Concert from dream catcher. The circuit is optimised for all ages, large and small, and is approximately 8km in length.
Riders/participants will also have the opportunity to win a bike.
Teams of one to eight riders can register (€15/participant) online at https://goo.gl/forms/YkJgXQYU2kioBuva2.